ScreenSkills writing for children's animation workshop
---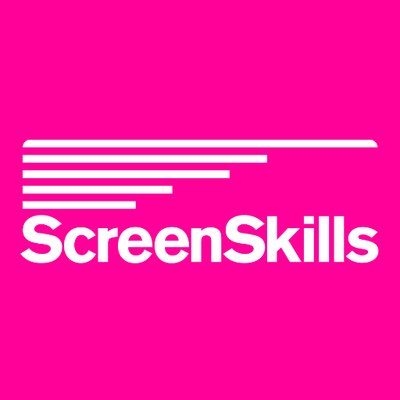 Date Posted: January 5, 2021
What's it like to write for a children's animation show? What are the challenges you will face? What are the limitations you will have to work with? How do you develop your own show, or adapt an existing concept? What does a storyboard artist need from your script? What does a TV exec look for? How do you work with the show's producer?
ScreenSkills is hosting a Writing for Children's Animation workshop led by accomplished writer Myles McLeod, that will answer these questions and more in three 2½ hour sessions.
Workshop dates:
Thursday 25 February 2021 – 6-8.30pm
Thursday 4 March 2021 – 6-8.30pm
Thursday 11 March 2021 – 6-8.30pm
You must be able to commit to all three workshop sessions to participate.
At the end of the workshop, there will be a networking session with animation producers taking place in the week of Monday 15th March; date and time to be confirmed.
Trainer
Myles McLeod has been writing for TV since 2006. He has over a hundred TV credits including shows Hey Duggee, Octonauts and Clangers. He has also developed shows for TV including Noddy Toyland Detective, Circle Square and Percy's Tiger Tales. Myles is one half of The Brothers McLeod known for their BAFTA Film Award nominated short films. He is a children's poet and author of the Knight Sir Louis books published by Guppy Books. In addition to writing, Myles is also a voice actor with credits from Disney, the Royal Shakespeare Company and Nickelodeon.
Who is the workshop for?
This course is for early career writers or writers with some experience, rather than complete novice or expert writers.
This workshop is not open to students in full time education. You will need to demonstrate at least one professional credit in your application, whether it be a short film, published story, or a series episode.
ScreenSkills particularly encourages applications from writers from groups under-represented in the industry.
How to apply
As part of the application process you will be asked to include a CV (no more than 2 A4 pages) a link to a previous short film or series you have a writing credit on, and include a brief paragraph about your writing experience and why you would like to participate.
To apply, chick HERE.
Deadline for applications: Friday 15th January 2021
Successful applicants will be notified no later than the 29th January. If you have not heard by this date, please assume you have not been successful on this occasion.
Course free due to ScreenSkills funding.