Diversity and Inclusion Mentor Scheme
---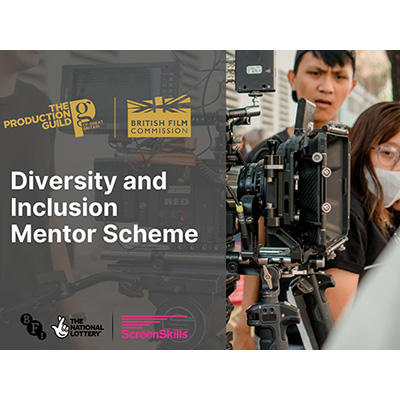 Date Posted: June 10, 2021
The Production Guild of Great Britain has launched their Diversity and Inclusion Mentor Scheme in partnership with the British Film Commission supported by ScreenSkills. This scheme is designed to help those currently underrepresented to get to the next level of their career with access to the help and support they need to progress.
It is aimed at all grades and departments represented in their membership which includes production, ADs, accounts, location, post-production and VFX co-ordinators and supervisors.
The mentor scheme will recruit 15 mentees (aged 18 +) at all career stages, including entry, early, experienced and expert levels.
For more information about this opportunity, visit www.productionguild.com/diversity-and-inclusion-mentor-scheme.
The deadline for applications is Wednesday 30th June.