Here Before selected for London Film Festival's inaugural works-in-progress showcase
---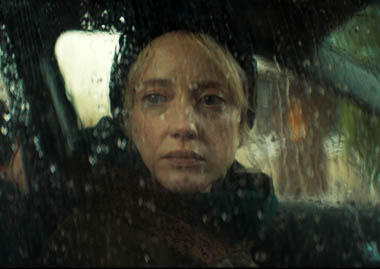 Date Posted: September 22, 2020
Here Before, the debut feature film from Northern Ireland writer-director Stacey Gregg, has been selected as one of seven projects for the BFI London Film Festival's inaugural works-in-progress showcase. The platform will form part of the LFF's industry programme.
In what is to become an annual event, the Festival will present a showcase of works made for cinema, television and immersive platforms by UK emerging talents. The seven projects featured in this year's event are currently in production, post-production or near completion, and will be presented to an invited audience of international buyers and festival programmers.
The showcase is taking place on 9 October and will be fully online as part of 2020's innovative virtual and physical hybrid festival, with the online access of this programme increasing its reach to a wider pool of international industry professionals. Clips will be screened from each of the selected projects followed by a short Q&A with the director and/or producer. Access will be strictly by invitation only via a secure platform with two repeat screenings to accommodate international time zones.
Filmed on location in Northern Ireland Here Before is written and directed by Stacey Gregg, produced by Sophie Vickers of Rooks Nest and stars Andrea Riseborough (Birdman, Battle of the Sexes), Martin McCann (Calibre, 71) and Jonjo O'Neill (The Fall, Fortitude). Bankside Films previously acquired worldwide sales to the psychological thriller, which is backed by BBC Films, Pia Pressure, and Northern Ireland Screen.
When a new family moves in next door, their young daughter, Megan, quickly captivates Laura, stir-ring up painful memories of her own daughter who died several years previously. Before long, Laura's memories turn to obsession as Megan's unsettling behaviour begins to convince her of some-thing supernatural. As Laura's determination to get to the bottom of it becomes all consuming, her family begins to fracture and the line between the extraordinary and the real becomes ever more obscured in this haunting story about a mother's love.
Belfast born and based, Stacey Gregg co-directed Inside Bitch for the Royal Court Theatre and Clean Break. Her writing credits include Sophia Al-Maria's series Little Birds with Juno Temple and Riviera, both for Sky Atlantic, The Innocents and on the new Charlie Covell series Kaos for Netflix.