Northern Irish film GAZA has its World Premiere at Sundance Film Festival
---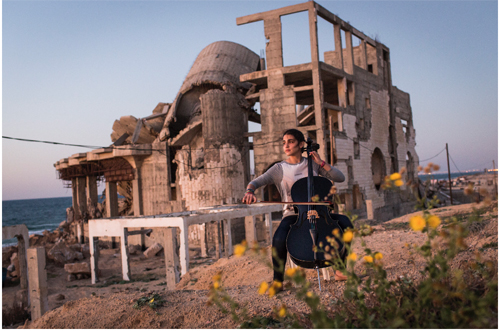 Date Posted: January 31, 2019
An astonishing film co-produced by Belfast-based Fine Point Films has had its world premiere at Sundance Film Festival.
It is the first time a Belfast-based documentary company has premiered a film at the world's most prestigious film festival.
GAZA is a unique film project from directing duo Garry Keane (The Deafening, The Writing in the Sky) and award-winning conflict photographer Andrew McConnell. Local Belfast filmmakers Brendan Byrne and Trevor Birney are co-producers on the film which is listed in the World Cinema Documentary Competition at the festival. The feature documetary received funding support from Northern Ireland Screen as well as Screen Ireland.
The feature documentary is filmed from beyond the reach of television news reports to reveal a world rich with eloquent and resilient people who live their lives in perennial conflict. It offers a cinematic and enriching portrait of  people attempting to lead meaningful lives in the most horrific circumstances.
Executive Producer of GAZA, Trevor Birney commented:
"Brendan J Byrne produced this film and we're very proud of the amazing work he has done to support this talented team.
"Andrew and Garry have created a beautiful film that takes us way beyond the headlines we read coming out of Gaza, creating truly wonderful images and telling amazing stories of just some of the incredible people who live their lives against the constant backdrop of conflict.
"This film represents a major moment for both Fine Point and local documentary producers. It confirms what we've always known, that we have the talent to tell our stories at the greatest film festivals in the world today.
"The support from Screen Ireland and Northern Ireland Screen has been critical to the success of the film."
Richard Williams, Chief Executive of Northern Ireland Screen said:
"It is a pleasure to be able to support this film and get it made. To see it have its world premiere at Sundance is astonishing and no mean feat.
"It is testament to the strong and hugely talented team behind the lens who represent the very best of Northern Irish film-making talent.
"We wish the film-makers the very best of luck as it competes in the World Cinema Documentary Competition at the festival and we hope that many people get to see this important film."
The feature documentary will be released later this year.