Northern Ireland projects and talent selected for 2020 Galway Film Fleadh
---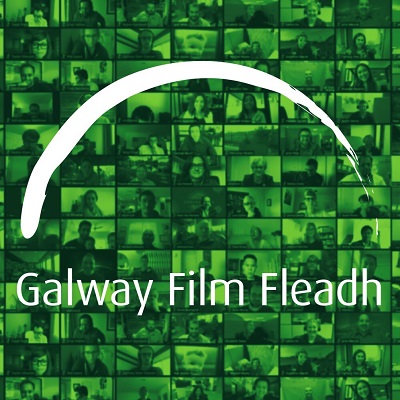 Date Posted: June 25, 2020
For the first time, in its 32 year history, the 2020 edition of the Galway Film Fleadh will take place entirely online from 7th to 12th July. Northern Ireland talent, and projects which received funding from Northern Ireland Screen, feature in this year's condensed digital programme. A number of locally made films have been selected including two feature documentaries; The Dakota Entrapment Tapes and The Sheriff as well as seven short films.
Both Trevor Birney's The Dakota Entrapment Tapes and Grace Sweeney's The Sheriff focus on the topical issue of American law enforcement.
In a sleepy North Dakota town, where the crime rate is so low people often don't lock their front doors, 20-year-old college student Andrew Sadek mysteriously disappears in May 2014 and is found dead almost two months later. What Andrew's friends and family didn't know was that in the months before his death, he had been coerced into becoming an informant for an aggressive police task force that had been secretly operating for years. As details of Andrew's double life are revealed, the cover of the shadowy program is blown, laying bare the collusion and abuse of power of local law enforcement at all levels. Following the Sadek family's fight for the truth about how their son was killed, the film skilfully uncovers the forces at play in his death and reveals why law enforcement secretly waged a war on drugs, on a college campus that didn't have a drug problem. The Dakota Entrapment Tapes screening will be followed by a Q&A with cast and crew.
Fierce rivalries, rampaging ambition and a shot at becoming the highest authority in the land. A curious look at Trump's America through the eyes of candidates throwing their hats into the ring during the 2018 Sheriff elections. In a country where 'all politics is local' the battle to be Sheriff is on the frontline of a divided America. The race is on. The Sheriff screening will be followed by a cast and crew Q&A.
The Film Fleadh recently announced the addition of its Best Short Documentary Award to its already existing Oscar® qualifying categories in Best Short Film (Live Action) and Best Short Animation. The 2020 programme features ten short film programmes, showcasing 73 new Irish and international shorts in all, including 35 World Premieres.
The Northern Ireland shorts selected are listed below, please click on titles to find out how and when to view them:
The Appointment (live action) written and directed by David Moody, produced by Louise Sinclair. A young man deals with the struggles of everyday life, while trying to get his mother to an important medical appointment.
Rough (live action) written and directed by Adam Patterson and Declan Lawn, produced by Louise Gallagher. Contemporary Belfast. In some corners of the city, justice is enforced not by the police, but by a brutal system of "punishment attacks", administered by former terrorists-turned-gangsters. Usually it's young men who bear the brunt, but this time, it's a dog.
Acre Fall Between (live action) written and directed by Antonia Campbell-Hughes, produced by Marie-Therese Mackle. On a desolate Northern Ireland border, a man begins a desperate search for his family knowing the future he feared is nigh.
Reunion (live action) written and directed by Stephen Fingleton, produced by Paul Kennedy. A former gangster and her estranged son meet at the wake of his father.
TOT (animation) directed by Tom Getty, Aimee Kirkham Priester and Fiona McLaughlin, produced by Tom Getty and Fiona McLaughlin. After the death of her father, Tot roams through a mystical world carrying her grief with her as she searches for closure.
Wargame (animation) directed by Blayne Fitzpatrick, produced by Vicki Rock and Kris Kelly, lead animator Carla Albiero. A young sheltered boy idolises his older rebellious brother, who is fighting a guerrilla war. But how the young boy thinks war is, and the reality of war are far from similar.
Cover Track directed by Sam Nutt, written by Maire Campbell and produced by Joan Burney-Keatings. Mya is forced to challenge the identity she has come to know, with the one she knows deep down to be true. But what does it take, not to be you?
This year's jury includes actors Michael Smiley, Fionnula Flanagan, Keith Carradine, Ruth Negga, Liam Cunningham, TG4 Commissioning Editor Laura Ní Cheallaigh, director Allison Anders and screenwriter Kirsten Smith.
Despite the remote viewing and lack of mass-gatherings, the festival will continue to provide plenty of avenues for all those who want to 'talk shop.' Q+A's will be live-streamed, with audience questions taken from social media. Panel discussions will be hosted as webinars. And live-streamed In Conversation events with celebrated filmmaking talents will all feature, with the full roster set to be revealed between now, and the festival's Opening Night on Tuesday, July 7th.
Galway Film Fleadh Programme Director Will Fitzgerald said, "I hope everyone is as pleasantly surprised as I was at the breadth and diversity, and opportunities for discovery, we managed to pack into this digital programme. I'm grateful to all of the filmmakers who have taken this leap with us, and who are on this journey with us now. We're bringing the Fleadh to the masses, for a change. I'm looking forward to making each of their films part of a national conversation from July 7th to 12th."
Films have been scheduled in the traditional fashion, with new films 'premiering' at designated times during each day of the festival. All selected films will be available to rent from the Film Fleadh's website, and can be viewed across multiple devices. Viewers can watch the Fleadh films on their television via video-casting or through an HDMI connection to their portable device. Tickets will be incentively priced from as low as €5. But there will only be a limited number available for each film. Says Fitzgerald, "This will be the most accessible the Film Fleadh has ever been before. But crucially, there are only as any tickets available as there are seats in the Town Hall Theatre. So for audience members who are reading this – book early, and book often!"
The Galway Film Fleadh is funded by The Arts Council, Galway 2020, Fís Éireann/Screen Ireland, Creative Europe, TG4, Failte Ireland, Northern Ireland Screen, the Broadcasting Authority of Ireland (BAI) and Galway City Council.
To browse the full programme or to book tickets, visit www.galwayfilmfleadh.com.