BBC Gaeilge launches #FADUDA, a new Irish Language digital content strand
---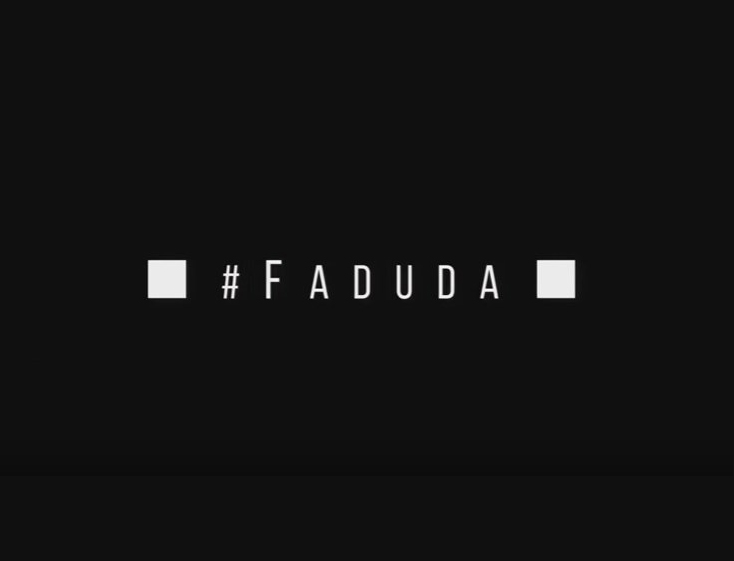 Date Posted: March 1, 2017
This is a fantastic opportunity for Irish speakers to build a new online community for 18-30 year olds with enthusiastic vloggers who have plenty to say and lots to offer. It will be available through BBC Northern Ireland's YouTube channel. And it's launching to coincide with one of the biggest events in the BBC Gaeilge calendar – Seachtain na Gaeilge.
#FADUDA is produced by Paper Owl Films for BBC Northern Ireland with support from Northern Ireland Screen's Irish Language Broadcast Fund.
These engaging young vloggers cover topics from the fun to the serious with everything from lifestyle, travel and sport to beauty tips, fashion and cooking.
The current line-up includes Cormac MacDiarmadá who gives a few Mixed Martial Arts tips, while Aoife Nic an tSaoir tells us all about interior design and Eimhear Nig Uiginn shares her best make-up tips. Also featured in the series of online videos are Irish speakers abroad who share their new experiences. Find out how Ian MacGabhann is coping with the snow in Canada and watch Amy Ní Cholgáin's best vegan recipes from her home in Spain.
#FADUDA's digital content will feature a diverse range of voices, content and humour and never ending surprises. New videos will be posted daily and can be accessed through bbc.co.uk/gaeilge 
Producer/Director, Sian Nic an Bheatha said: "It's such a great opportunity to work on a project such as #FADUDA. It's a fun project to produce and there's a lot of craic. This is the type of content that young Irish speakers like me want to see online and it's great to be able to work together with other speakers."
Executive Producer, Gavin Halpin said: "Since the very beginning, we've received immense support from the BBC and Northern Ireland Screen's Irish Language Broadcast Fund. We're excited now to be working on #FADUDA and the launch of this online strand for young Irish speakers all over the world.'
If you would like to vlog and be part of the ever growing #FADUDA team, please get in touch with [email protected].
For further information contact Ciara Riddell in the BBC Northern Ireland Press Office on 028 90 338962 or [email protected].
_____________________________________________________________________________
Is deis iontach í seo do Ghaeilgeoirí pobal úr ar líne do dhaoine atá 18-30 bliain d'aois a chruthú ina mbeidh vlagálaithe díograiseacha a mbeidh a sáith le rá agus go leor le tairiscint acu. Beidh sé ar fáil ar chainéal YouTube BBC Thuaisceart Éireann agus tá sé á sheoladh le linn Seachtain na Gaeilge, ceann de bhuaicphointí i bhféilire bliantúil BBC Gaeilge.
Is léiriúcháin de chuid Paper Owl Films do BBC Thuaisceart Éireann é #FADUDA le tacaíocht ó Chiste Craoltóireachta Gaeilge Scáileáin Thuaisceart Éireann
Cumhdaíonn na vlagálaithe óga spéisiúla, spleodracha seo na hábhair is spraíúla chomh maith leis an chuid is troime ina mbeidh gach aon chineál ábhair: idir stíl mhaireachtála, thaisteal agus spórt, gan trácht ar leideanna scéimhe, faisean agus cócaireacht.
Áirítear leis na daoine a bheidh ag vlagáil Cormac MacDiarmadá a thugann roinnt leideanna dúinn faoi na healaíona comhraic measctha, Aoife Nic an tSaoir a insíonn dúinn faoin dearadh intí agus Eimhear Nig Uiginn a roinneann linn na leideanna is fearr atá aici faoin smideadh. Lena chois sin, sa tsraith físeáin ar líne tá cainteoirí Gaeilge a chónaíonn thar lear agus a roinneann a gcuid eispéireas nua linn. Faigh amach mar a thagann Ian MacGabhann chun réitigh leis an sneachta i gCeanada agus bí ag coimhéad ar Amy Ní Cholgáin ag giollacht bia veigeánach óna hárasán sa Spáinn.
Ábhar digiteach is ea #FADUDA ina bhfuil réimse ilchineálach de ghuthanna, ábhar agus greann. Postálfar físeáin nua gach lá agus is féidir iad a rochtain ag bbc.co.uk/gaeilge
Arsa an Léiritheoir/Stiúrthóir, Sian Nic an Bheatha: "Is iontach an deis í a bheith ag obair ar thionscadal ar nós #FADUDA. Baineann a oiread sin spraoi agus craic leis mar thionscadal. Seo é an cineál ábhair is mian le Gaeilgeoirí óga – mo dhála féin – a fheiceáil ar líne agus tá sé ar dóigh faill a bheith againn a bheith ag obair i gcomhpháirt leo."
Arsa Léiritheoir Feidhmiúcháin, Gavin Halpin: "Ón fhíorthús, fuair muid tacaíocht den scoth ón BBC agus ó Chiste Craoltóireachta Gaeilge Scáileáin Thuaisceart Éireann. Táimid ar bís anois a bheith ag obair ar #FADUDA agus ar sheoladh an ardáin ar líne seo do chainteoirí óga Gaeilge ar fud na cruinne."
Más mian leat féin vlagáil agus a bheith mar chuid d'fhoireann #FADUDA atá ag fás léi, déan teagmháil le [email protected].
Má tá tuilleadh eolais de dhíth ort, déan teagmháil le Ciara Riddell i bPreasoifig BBC Thuaisceart Éireann ar 028 90 338962 nó [email protected].