Two-part documentary, Trasna an Líne, follows crucial moments of rugby players on TG4
---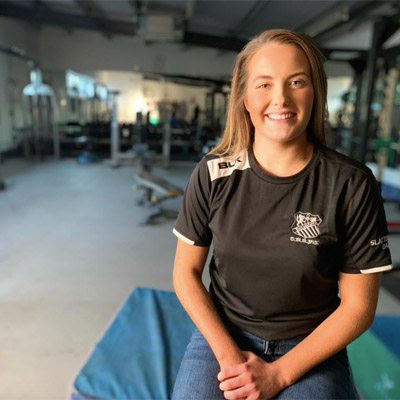 Date Posted: February 14, 2020
Trasna an Líne, a new two-part documentary that follows female and male rugby players from Connacht, Ulster and Scotland, airs on Thursday 20th February on TG4 at 9:30pm.
Each episode captures the players on and off the pitch at crucial moments as they face many challenges balancing work, studying and training.
The series was produced by Crawford McCann Ltd for TG4 and BBC ALBA with funding support from Northern Ireland Screen's Irish Language Broadcast Fund (ILBF).
Connacht's Colm De Buitléar suffers a serious season ending injury while younger brother Eoin is called up by Ireland's Under 19 squad. Emma Kearney and Fiona Tuite make it into the Ulster Women Senior team and almost break the teams losing streak. Meanwhile at the province's academy Donegal's Joe Dunleavy and Conor McMenamin begin a punishing preseason training to try to help the Ulster A team win the Celtic Cup. We also travel to Scotland to the Hebrides and meet Stornoway Ladies as they play their first season of club rugby.
Feilimí O'Connor is the Producer/Director and Hannah Ní Shúilleabháin is Producer on Trasna an Líne. Executive Producers are Kelda Crawford McCann and Mairéad Ní Nuadháin for Crawford McCann Film and TV; Áine Walsh for the ILBF; Proinsias Ní Ghráinne for TG4 and Margaret Cameron For BBC ALBA.
---
Beidh Trasna an Líne, sraith dhá chlár faoi réaltaí óga rugbaí ó Chonnacht, Uladh agus Albain ar siúl ar an Déardaoin 20ú Feabhra ag 9.30i.n. ar TG4.
Feiceann muid iad ag stracadh le dushlán ollmhór- dul chun cinn a dhéanamh ag ardleibhéil i saol an rugbaí agus in achan chlár feicimid an crá croí ag cailleadh cluichí, an t-ardú meanma á mbuachan, an traenáil, an scoráil agus na gortuithe.
Sraith dhá chuid é seo atá léirithe ag Crawford McCann Ltd do TG4 agus do BBC ALBA le tacaíocht ón Chiste Craoltóireachta Gaeilge (ILBF).
Feicimid imreoir Chonnachta Colm de Buitléar agus é ag streachailt le drochghortú a d'fhéadfadh deireadh a chur lena aisling rugbaí. Éiríonn le hEmma Kearney agus le Fiona Tuite áit a fháil ar fhoireann sinsir Uladh na mBan. Idir an dá linn, tá an bheirt Connallach Joe Dunleavy agus Conor McMenamin ag cur tús fíochmhar le réamhshéasúr Uladh.
Is iad Feilimí O'Connor léiritheoir/stiúrthóir  agus Hannah Ní Shúilleabháin na léiritheoirí ar Trasna an Líne. Is iad na léiritheoirí feidhmeacha ná: Mairéad Ní Nuadháin agus Kelda Crawford-McCann do Crawford McCann Film and TV; Áine Walsh don CCG; Proinsias Ní Ghráinne do TG4 agus Margaret Cameron do BBC ALBA.