Two Minute Masterpiece is back!
---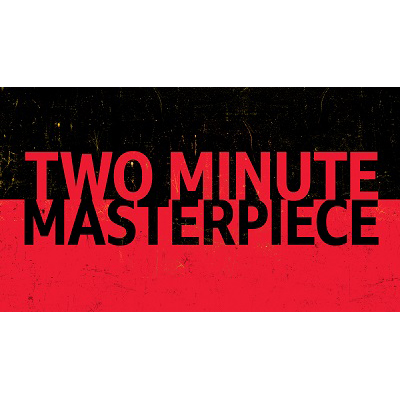 Date Posted: September 21, 2020
Two Minute Masterpiece, in partnership with BBC Arts and Northern Ireland Screen, gives up to six emerging filmmakers the opportunity to create their own two-minute film. The chosen filmmakers are paired with an industry mentor and given a production fund of £2000 towards realising their cinematic vision. These films are shared on various BBC platforms, with some potentially being screened on BBC Four.
Now in its sixth series, this short film-making initiative encourages the next generation of directors to push their creative boundaries and reflect their experiences of living in Northern Ireland today.
The last series was launched earlier this year and showcased emerging animation talent in Northern Ireland. Six films were commissioned based on the theme 'Connection'. Lockdown Blues, It Takes Two to Tango, The Draught, Rawr, No More Dead Friends, and Worlds Apart showcased the wonderful diverse range of talent and stories that Northern Ireland's animators wanted to tell. These films are currently available on BBC iPlayer.
Applications close on Friday 9th October. Entry is open to all filmmakers (age 16+). All genres of film will be considered, for example drama, comedy, documentary, music video, or animation.
Shortlisted candidates will be invited to an online pitching and mentorship session on Wednesday 14th October with Norther Ireland filmmaker, Glenn Leyburn. Candidates will then be invited to pitch digitally to a BBC NI commissioning panel on Friday 16th October. Final delivery of films is Friday 18th December.
A sixth animated film will also be commissioned as part of this year's Digital Cities. For more information, click HERE.
For more information on the submission process and terms and conditions, please visit the Two Minute Masterpiece website: www.bbc.co.uk/twominutemasterpiece