Nowhere Special Q&A screening with Uberto Pasolini
---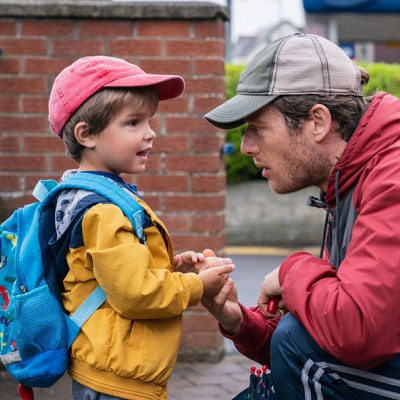 Date Posted: June 15, 2021
Filmed on location in Northern Ireland, Nowhere Special is scheduled for release in the UK on 16th July. Strand Arts Centre in East Belfast has secured a preview screening plus Q&A with director Uberto Pasolini on Saturday 26th June at 8.15pm. Tickets are £7pp.
Played by James Norton (Happy Valley, Grantchester), John, a 35-year-old window cleaner who has dedicated his life to raising his young son on his own searches for the perfect replacement family when he learns he only has months left to live.
Although initially certain of what he is looking for in the perfect family, John gradually abandons his early convictions, over-whelmed by doubts on the decision. How can he judge a family from a brief encounter? And does he know his own child well enough to make this choice for him? As John struggles to find the right answer to his impossible task, he comes to accept the help of a young social worker, opening himself to solutions he would never have considered. And he finally comes to accept his anger at the injustice of his destiny, the need to share the truth with his son, and to follow the child's instincts on the biggest decision of their lives.
To book your place, visit https://www.strandartscentre.com/events/nowhere-special/.