Mrs Wilson tonight at 9pm on BBC One
---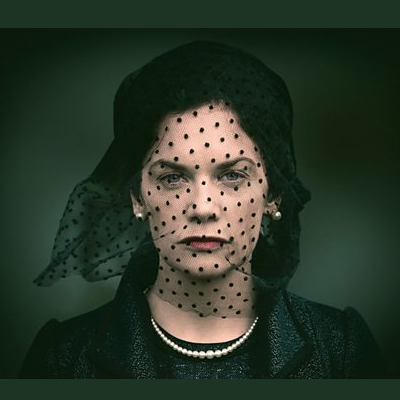 Date Posted: November 27, 2018
Award-winning actress Ruth Wilson stars in Mrs Wilson, a new original series for BBC One, co-produced with Masterpiece based on the life of her own grandmother. The three-part drama begins tonight, Tuesday 27th November, at 9pm on BBC One, it was filmed on location in Northern Ireland and received funding from Northern Ireland Screen supported by the Department for the Economy.
It's 1963, and Alison Wilson (Ruth Wilson) returns home to find husband Alexander (Iain Glen) dead. Blinded by grief, Alison is bewildered when a woman unexpectedly arrives at the door, claiming to be Alec's 'real wife' Gladys (Elizabeth Rider).
Alison embarks on a mission to discover who her husband really was. But by dissecting their wartime romance whilst working for the secret service, and learning about his mysterious past in India, it soon becomes clear to Alison that Alec died holding his secrets close to his chest.
Alison is left craving the truth as she makes discoveries that threaten to tear her carefully crafted world apart.
Ruth Wilson, the award-winning actress and star of the popular U.S. hit TV series The Affair, had been carrying around a story with her for several years, wondering whether she should, or could, tell it on the screen. This unique story was a complex tale of espionage, betrayal and polygamy that was based on the life of her own grandfather – Alexander Wilson.
"I would tell various people the story, and they all said to me, you've got to get this made," she says. "My family all said to me, you've got to get this made. I didn't necessarily want to get it made, but it was an amazing story and the more I told it the more it became fascinating, and the more things we kept finding out about my grandfather."