Dublin Murders on BBC One tonight at 9pm
---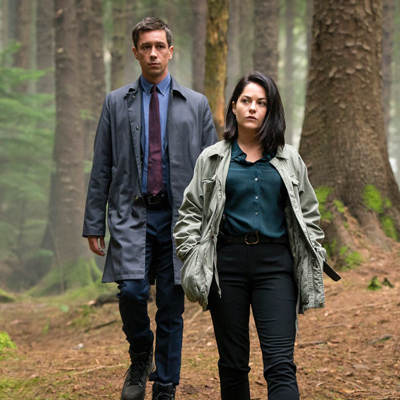 Date Posted: October 14, 2019
Dublin Murders is finally hitting our screens and will air its first episode tonight on BBC One at 9pm.
Drawn from Tana French's internationally bestselling Dublin Murder Squad novels, the eight part series is a dark, psychological mystery which focuses on a murder investigation led by two ambitious and charismatic detectives, Rob Reilly (Killian Scott) and Cassie Maddox (Sarah Greene).
Set during the Celtic Tiger financial boom, when a young, talented ballerina is found dead on an ancient stone altar, her death drags up another tragedy that befell this community years before – when three children disappeared into the local woods and only one returned.
Dublin Murders was partly filmed in Northern Ireland and received funding from Northern Ireland Screen.
BBC One will air Episode 2 on Tuesday 15th at 9pm, while RTE One will air the first 2 episodes back to back on Wednesday 16th at 9:30pm.
Watch the trailer here.