The Dig now available On Demand
---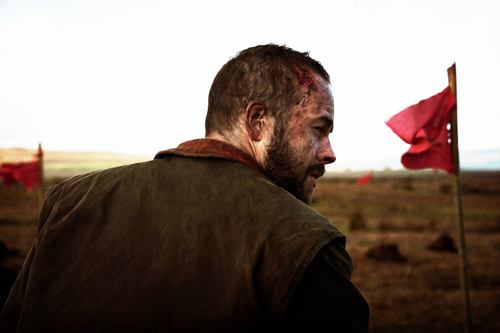 Date Posted: July 10, 2019
Following its theatrical release earlier this year, The Dig is now available On Demand in Ireland and the UK from iTunes, Sky, Google Play, Amazon, Virgin Media Ireland and Volta.
Directed by Andy and Ryan Tohill and produced by Brian J Falconer, The Dig was developed through Northern Ireland Screen's New Talent Focus scheme.  Filmed entirely in Northern Ireland,  The Dig received funding from Northern Ireland Screen and Yellowmoon.
Winner of Best Irish Feature at last year's Galway Film Fleadh, The Dig also picked up two Jury Awards at the 20th Newport Film Festival; Best Actor for Moe Dunford and Best Screenwriter for Stuart Drennan.  Drennan was also nominated for his screenplay at this year's Writer's Guild of Ireland ZeBBie Awards.
Starring Moe Dunford and Lorcan Cranitch, The Dig tells the story of Callahan (Dunford), who after serving fifteen years for murder, returns home to find Sean (Cranitch), his victim's father, searching for the body on an endless bog.  When Callahan asks the local police to remove the man from his land, he soon realises that the police and community want the killer in their midst gone for good. With no memory of the murder and no way of stopping Sean, Callahan decides his only option is to help him dig.
View trailer here
#TheDigFilm