BFI network X BAFTA Crew applications are now open!
---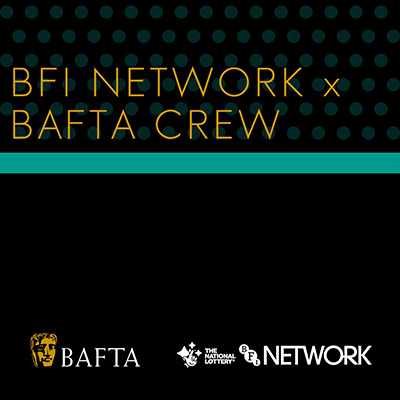 Date Posted: September 14, 2020
BFI network X BAFTA Crew are calling all writers, directors & producers working towards their first feature, TV, or online commission and emerging craft and technical talent across all key roles within production to apply to the programme.
The year-round programme provides a bespoke series of monthly masterclasses, roundtables and sessions with BAFTA-winners, nominees and wider industry specialists as well as structured networking events and mentoring opportunities.
This programme also includes an expanded mentoring scheme aimed at supporting 20 writers, directors and producers from underrepresented groups with a minimum of five places for disabled filmmakers. Selected mentees will receive year-round support from their mentor along with career coaching and development support.
This programme is valuable for participants who want to improve in their field, build an understanding of the industry across multiple departments and disciplines and be a part of a community with professionals at a similar level.
Applications close on Friday 9th October.
Click HERE to apply.