AMHARC launched to support landmark creative films
---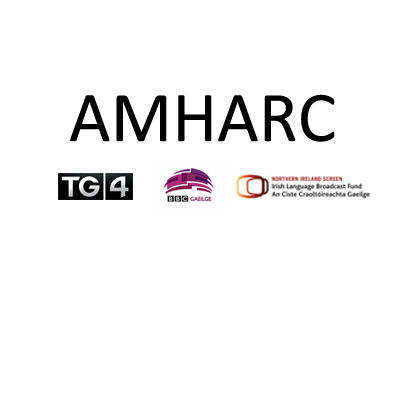 Date Posted: June 29, 2017
Seolann TG4, BBC Gaeilge & Scáileán Thuaisceart Éireann Amharc, scéim nua mhaoinithe chun tacú le mórscannáin chruthaitheacha
Fógraíonn TG4, BBC Gaeilge agus Ciste Craoltóireachta Gaeilge Scáileán Thuaisceart Éireann maoiniú do scéim nua, Amharc.  Tá Amharc á bhunú chun tacú le mórscannáin chruthaitheacha ar na healaíona i dTuaisceart Éireann an lae inniu.
Tabharfaidh Amharc deis do dhéantóirí scannán léiriúcháin shuntasacha uaillmhianacha a chruthú, léiriúcháin a chuirfidh le saibhreas phríomhsceideal clár BBC Northern Ireland agus TG4 agus a thaispeánfar sna hamharclanna chomh maith. Cuirfear gach réimse ealaíne san áireamh. Tabharfar tús áite d'ábhair chomhaimseartha ach glacfar le haon chóiriú comhaimseartha ar shaothair stairiúla leis.
Leagfar béim ar chóirithe agus ar scéalaíocht atá cruthaitheach nuálach agus a bhfuil cur chuige acu a mheallfaidh an lucht féachana is mó agus is féidir.
£150,000 a bheidh sa phota maoinithe don chéad séasúr den scéim seo agus táthar ag súil le dhá thogra a mhaoiniú. Ba cheart go mairfeadh na tionscadail 50-70 nóiméad ar fad agus go mbeadh buiséad £75,000 ar a mhéad acu. Mar sin féin, d'fhéadfadh go roghnófaí tograí a bhfuil uaillmhian agus plean airgeadais níos mó ná sin acu ach iad cur isteach ar fhoinsí eile airgid. Ní mór do na tionscadail a bheith i nGaeilge nó dátheangach, ba chóir dóibh a bheith ar HD agus ní mór fotheidil Bhéarla a bheith leo chomh maith.
Táthar ag súil go seolfar na tionscadail ag taispeántais amharclainne sula gcraolfar iad ar TG4 agus ar BBC Northern Ireland go luath in 2019.
Beidh an scéim á riar ag an CCG i gcomhar le BBC Northern Ireland agus TG4 agus ba chóir go gcomhlíonfadh na tograí tosaíochtaí agus aidhmeanna an CCG.
Beidh ionadaithe ón CCG, TG4 agus BBC Gaeilge freagrach as na hiarratais a roghnú.
Tá tuilleadh eolais ar conas iarratas a dhéanamh anseo: www.northernirelandscreen.co.uk/irish-language-broadcast-fund/amharc/
---
TG4, BBC Gaeilge & Northern Ireland Screen launch new funding initiative, Amharc to support landmark creative films
TG4, BBC Gaeilge and Northern Ireland Screen's Irish Language Broadcast Fund (ILBF) today announced funding for a new initiative, Amharc. Amharc has been created to support the production of landmark creative films on the arts in Northern Ireland today.
Amharc will provide film-makers with an opportunity to make distinctive, ambitious productions which will enrich BBC Northern Ireland and TG4's main programming schedules and which will also have a cinematic release. All artistic disciplines will be considered.  Priority will be given to contemporary subjects but contemporary treatments of historical works will also be considered.
Emphasis will be placed on treatments and storytelling that are creative and innovative whilst also having an approach that will entice the largest audience possible.
In the scheme's first season, the total funding pot will be £150, 000 and it is expected that two projects will be funded. Projects should be 50-70 minutes in duration with a maximum budget of £75,000. However, it is possible that projects with a larger ambition and financial plan may be chosen if they seek funding from other sources. Completed projects must be in Irish or bilingual and in HD with English subtitles.
It is envisaged that projects will launch with a cinematic release before they broadcast on TG4 and BBC Northern Ireland in early 2019.
The ILBF will administer the scheme in conjunction with broadcasters BBC Northern Ireland and TG4 and the projects should comply with the ILBF and the broadcasters' priorities and aims.
Representatives from the ILBF, TG4 and BBC Gaeilge will be responsible for selecting the applications.
Further details and information on how to apply can be found at: www.northernirelandscreen.co.uk/irish-language-broadcast-fund/amharc/