Northern Ireland projects and talent nominated for the IFTA Film & Drama Awards 2020
---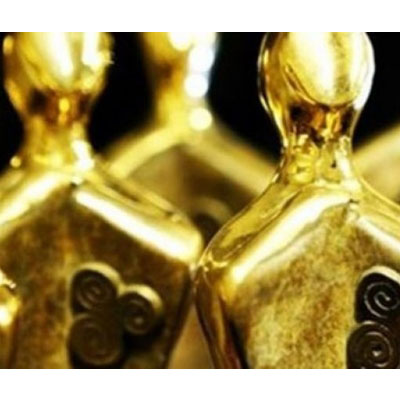 Date Posted: July 15, 2020
Congratulations to the Northern Ireland projects and talent nominated for this year's Irish Film & Television Academy (IFTA) Awards. Projects made in Northern Ireland as well as homegrown talent feature heavily across the 25 categories in Film and Drama. Glenn Leyburn and Lisa Barros d'Sa's Ordinary Love received 6 nominations and is up against Shelley Love's A Bump Along the Way, amongst others, for Best Film of 2020. Andrew and Ryan Tohill's The Dig received 4 nominations including Best Film of 2019. The full list of Northern Ireland nominees can be found below.
Over the past few months during lockdown, the Irish film and television industry has been busy viewing, deliberating and shortlisting the best work from across great Irish films, performances and achievements in what has been an unprecedented period of success for Irish creative talent working at home and abroad.
Nominations have been shortlisted by Irish Academy Members alongside a specialist Jury panel of industry experts from around the world.
IFTA Chief Executive, Áine Moriarty stated: "This year's nominations showcase to the world what Ireland's small but excellent film and television community has to offer. Our industry is delivering world-class standards and the Irish Academy is proud to showcase and acknowledge their achievements. These past few months have been difficult for so many, and we look forward to a time when Irish productions can resume and continue to bring powerful engaging stories to the screen."
The Academy is currently finalising plans for a bespoke virtual 2020 awards ceremony scheduled for September with full details to be announced shortly. The Academy has also confirmed that due to Covid-19 restrictions there will be no physical IFTA Awards Ceremony until April 2021, in keeping with best international practice across Awards ceremonies worldwide.
The nominees from Northern Ireland include:
Best Film 2019
The Dig
Best film 2020
A Bump Along the Way
Ordinary Love
Feature Doc
Gaza
Actor in a lead role film
Moe Dunford – The Dig
Liam Neeson – Ordinary Love
Actress in a lead role film
Bronagh Gallagher – A Bump Along the Way
Actor in a supporting role film
Lorcan Cranitch – The Dig
David Wilmot – Ordinary Love
Stephen Rea – Black '47
Actress in a supporting role film
Emily Taaffee – The Dig
Director Film
Lisa Barros d'Sa & Glenn Leyburn – Ordinary Love
Script film
Owen McCafferty – Ordinary Love
Short film
El Hor
Inhale
Cinematography
Andrew McConnell – Gaza
Editing
Mick Mahon – Gaza
Production design
John Leslie – Never Grow Old
Make up and hair
Ordinary Love
Drama
Death & Nightingales
Dublin Murders
Actor in a lead role drama
Adrian Dunbar – Line of Duty
Richard Dormer – Fortitude
Actress in a lead role drams
Jessie Buckley – The Woman in White
Sarah Greene – Dublin Murders
Ann Skelly – Death & Nightingales
Actor in a supporting role drama
Liam Cunningham – Game of Thrones
Director drama
John Haynes – Dublin Murders
Script drama
Daragh Carville – The Bay
Sound
Game of Thrones
VFX
Game of Thrones
For a full list of the nominees, please click here.