Northern Ireland projects and talent nominated for the IFTA Film & Drama Awards 2021
---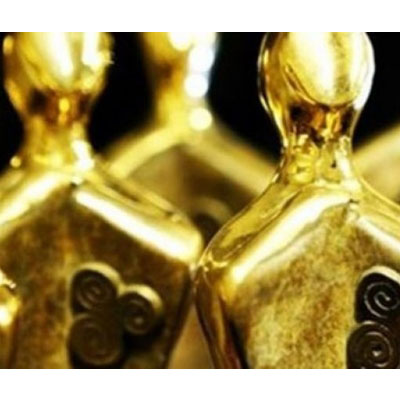 Date Posted: June 15, 2021
Congratulations to the Northern Ireland projects and talent nominated for this year's Irish Film & Television Academy (IFTA) Awards. Projects made in Northern Ireland as well as homegrown talent feature heavily across the 25 categories in Film and Drama. Cathy Brady's Wildfire received five nominations, including Best Film, Director Film and Script Film. Jed Mercurio also received nominations for Line of Duty and Bloodlands, including Best Drama.
The 2021 virtual IFTA Awards ceremony will be broadcast on Virgin Media One on Sunday 4th July. Further details about the show and the international guest participants will be announced shortly. There will be no physical ceremony until March 2022, in keeping with Covid-19 guidelines and best international practice.
Over the past few months during lockdown, the Irish Academy Members have been busy viewing, deliberating, and shortlisting the very best work from across great Irish films, performances, and achievements.
Nominations have been shortlisted by Irish Academy Members alongside a specialist Jury panel of industry experts from around the world.
IFTA Chief Executive, Áine Moriarty stated: "This year's nominations are an incredible reflection of the high-calibre talent of Irish filmmakers, who are producing world-class standards of production and storytelling on screen. The Irish Academy is proud to showcase and acknowledge their great achievements. This past year and a half has been difficult for everyone across the globe, and it's heartening now to see things opening back up, including our cinemas nationwide, and we urge everyone to go see this incredible array of movies on the big screen near you.
"Cinema is above all a communal experience and we are looking forward to bringing Ireland's world class screen community together with audiences to engage and to celebrate the very best in Irish film & television excellence."
The nominees from Northern Ireland talent include:
Best Film
Wildfire
Best Drama
Line of Duty: Season 6
Director Film
Cathy Brady – Wildfire
Script Film
Cathy Brady – Wildfire
Script Drama
Lisa McGee – The Deceived
Declan Lawn & Adam Patterson – The Salisbury Poisonings
Actor in a Lead Role Film
Ciarán Hinds – The Man In The Hat
Actor in a Lead Role in Drama
Adrian Dunbar – Line of Duty: Season 6
James Nesbitt – Bloodlands
Michael Smiley – Dead Still
Actress in a Lead Role Film
Nika McGuigan – Wildfire
Nora-Jane Noone – Wildfire
Lola Petticrew – Dating Amber
Actor in a Supporting Role in Drama
Desmond Eastwood – Normal People
Actress in a Lead Role in Drama
Catherine Walker – The Deceived
Actor in a Supporting Role Film
Colm Meaney – Pixie
Conleth Hill – Himself
Actress in a Supporting Role Film
Kathy Kiera Clarke – Bend In The River
Short Film
Rough
Production Design
John Leslie – Son
Click HERE to view the full list of nominations.