Adrian Dunbar traces Samuel Beckett's footsteps in Searching for Sam
---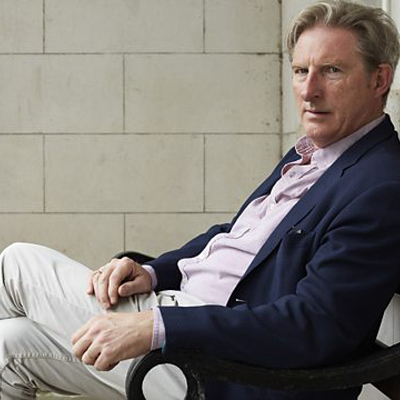 Date Posted: December 19, 2019
In a documentary to be broadcast on the anniversary of Samuel Beckett's death, Adrian Dunbar travels in Beckett's footsteps, finding those places that inspired Beckett's thinking, shaped his mind and fed his imagination leading up to the writing of Waiting For Godot.
Searching for Sam: Adrian Dunbar on Samuel Beckett was made by Tern TV with funding from Northern Ireland Screen and will air on Sunday 22nd December on BBC Two Northern Ireland at 9pm.
Thirty years after the playwright's death in Paris, Dunbar traces Beckett's movements from childhood in Dublin and the Wicklow hills, to school in Enniskillen surrounded by the Fermanagh lakes, and on to Paris in the 1930s where he acted as a secretary to James Joyce.
He meets others who share his love of Beckett, such as the Irish actors Barry McGovern and Stephen Rea, who were both directed by Beckett and connected him back to Ireland, the photographer John Minihan, and Clara Simpson who regularly performs Beckett's Not I.
Adrian Dunbar reveals much of himself in his personal quest; what motivates him, why he was drawn to drama as a young man, and what he thinks Beckett has to say to the world today.