Full line-up announced for the 12th Irish Film Festa
---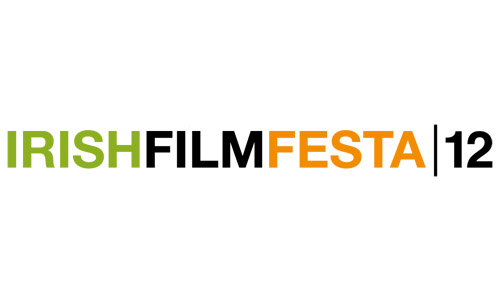 Date Posted: March 15, 2019
Full line-up revealed for the 12th IRISH FILM FESTA, the only Italian film festival completely dedicated to Irish cinema and culture, which is taking place from 27-31 March 2019, at the Casa del Cinema in Rome.
Northern Irish actor John Lynch will attend the festival as a guest of honour. Lynch has a special bond with Italy, since his mother is from Trivento, Molise; at IFF he will take part in a public interview during which we'll look back over his career, from Pat O'Connor's Cal (1984) and Michael Rymer's Angel Baby (1995, to be screened at the festival) to Mary McGuckian's Best (2000), and more. John Lynch will also hold an acting workshop, open to students and professionals.
This year's opening film is The Drummer and the Keeper, directed by Nick Kelly and winner of Best First Feature at the 2017 Galway Film Fleadh: Gabriel (Dermot Murphy), recently diagnosed with bipolar disorder, and Christopher (Jacob McCarthy), who is suffering from Asperger's Syndrome, are two teenage boys who meet each other as players in a special football team and develop a strong friendship.
As previously announced, IFF will host the Italian premiere of Lance Daly's Black '47, the historical drama set during the Great Famine which was a big hit at the Irish box office last year. The cast features Hugo Weaving, James Frecheville, Jim Broadbent, Stephen Rea, Freddie Fox, Barry Keoghan, Moe Dunford and Sarah Greene. The screenplay of Black '47 – written by Daly with PJ Dillon, Pierce Ryan and Eugene O'Brien – is partly inspired by the Irish-language short film An Ranger, directed by Dillon and also screened at the IFF in 2010.
This year, the short film competition also focuses on documentaries, with a dedicated section, and includes Bog Graffiti, the latest experimental work by veteran author Bob Quinn.
The special screening of three episodes from hit comedy series Derry Girls (Channel 4), created by Lisa McGee, will close the festival: set in Derry in the early 90s, this sit-com is a warm, laugh-out-loud funny and honest look at the lives of ordinary people living under the spectre of the Troubles, all seen through the eyes of 16-year-old Erin and her friends.
IRISHFILMFESTA, created and directed by Susanna Pellis, is produced by the cultural association Archimedia, and produced in collaboration with the Irish Film Institute, with the support of Culture Ireland, Screen Ireland, Turismo Irlandese; and with the patronage of the Irish embassy in Italy and the Biblioteche di Roma. For further information on the festival, click here.