Marcella Series 3 airs on ITV from Tuesday 26th January
---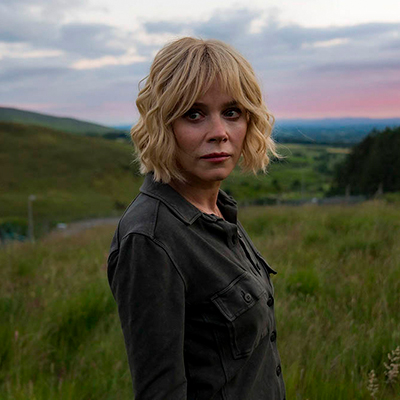 Date Posted: January 14, 2021
The third series of gripping crime drama Marcella will air on ITV on Tuesday 26th January at 9pm. The eight-part series filmed entirely on location in Northern Ireland with funding from Northern Ireland Screen.
This series sees Marcella in Belfast as an undercover detective. She has taken on a new identity, Keira, and has infiltrated the infamous Maguire crime family but as she investigates their activities, questions come to the fore about how much she has embraced the Keira personality and left Marcella behind.
Created by internationally renowned screenwriter and novelist Hans Rosenfeldt (The Bridge) and Nicola Larder; Marcella stars Emmy® award winning Anna Friel (Broken, American Odyssey) in the title role. Hugo Speer (The Musketeers, Britannia, The Full Monty) and Amanda Burton (Waterloo Road, Silent Witness) are part of this series' cast, including Ray Panthaki (Colette, One Crazy Thing) who returns to the series as Rav Sangha.
Marcella was executive produced by Rosenfeldt, Buccaneer Media's founder Tony Wood who created the joint venture production company in partnership with global entertainment company, Cineflix Media; and Anna Friel. Elliott Swift (script editor Marcella and Inspector George Gently) is producing the series. The first four episodes will be directed by Gilles Bannier (Tin Star, The Tunnel) with Ashley Pearce (Broken, Endeavour) directing the following four.
Cineflix Rights has exclusive worldwide distribution rights to the series.
Marcella starts on Tuesday 26th January at 9pm on ITV.