Arts & Wellbeing project launched in the Moyle area
---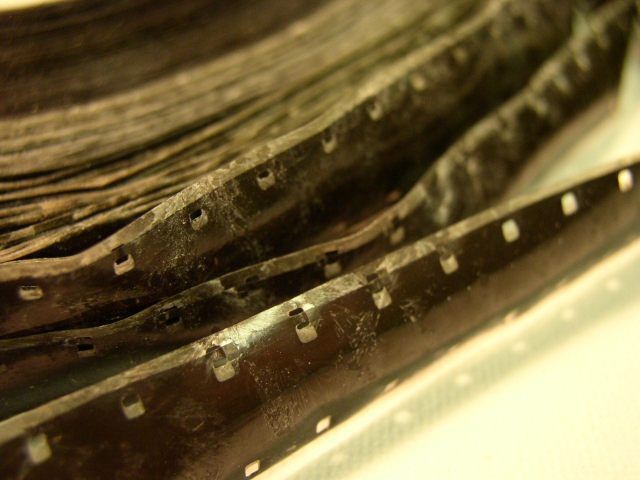 Date Posted: March 28, 2017
A consortium of organisations including Living Well Moyle, Northern Health and Social Care Trust, Arts Care and Northern Ireland Screen have launched an Arts and Wellbeing project that will see a programme of arts activities taking place in Ballycastle and Bushmills.
The project will explore archive footage of the Moyle area from the Northern Ireland Screen's Digital Film Archive, which will be used to generate themes for the workshops.  Workshops will take place on Wednesdays in Ballycastle and Thursday in Bushmills.  The workshops take place in the Presbyterian Church Hall in Ballycastle and in Dunluce Parish centre Bushmills.
The Moyle art and wellbeing project will culminate in a showcase event and tea dance in Ballycastle on Friday 31st March.
Local residents will be able to take part in creative writing, photography and dance workshops. The project aims to show the benefits of creativity to well-being and to make the arts more accessible to those members of the community to whom it is frequently inaccessible. It also aims to improve the quality of life of participants.
Damien Coyle General Manager Arts Care said: "The arts and wellbeing project in Moyle is a good example of how working in partnership with local groups can  open up access to creativity to people who may now have been involved in the art before and to show how arts can improve the quality of their lives and general wellbeing."
Nicola Arbuckle and Yvonne Carson from the Northern Trust's Health and Wellbeing Team are both involved with the project and commented "these workshops are a great way for people who are unable to get out and about often to be become more socially and physically active. As well as contributing to positive health and wellbeing, this also provides an opportunity for participants to meet new friends and learn a new skill or rediscover an old one."
Sam Cunningham Living Well coordinator "Living Well seeks to support people who are perhaps dealing with loss and ongoing health issues and some of these people have become isolated and disconnected from the outside world. We know that people are happiest and healthiest as active, valued members of their communities, irrespective of their health conditions. The arts and well being project is a vital link in the work of Living Well."
Click here to view Northern Ireland Screen's Digital Film Archive.