Dave Allen biopic to film in Northern Ireland
---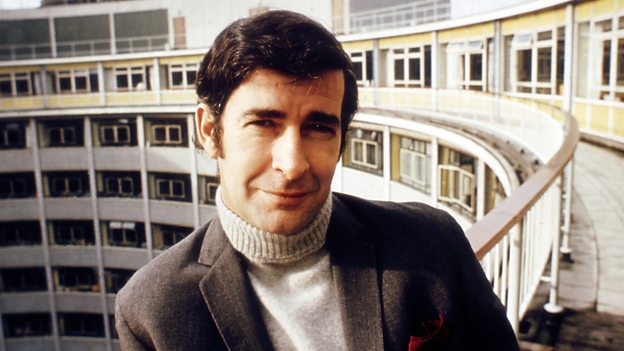 Date Posted: September 20, 2017
BBC Two has commissioned a dramatisation of the life and career of legendary comedian Dave Allen. Aidan Gillen will play the provocative godfather of stand-up in film celebrating the modem stand up. Currently filming in Northern Ireland, the project has received funding from Northern Ireland Screen supported by Invest NI.
Produced by Darlow Smithson Productions, the hour-long factual drama will focus on the controversial comedian's forty-year career, from performing alongside his brother as a Butlin's Redcoat to becoming one of the UK and Ireland's comedy greats.
Written by Stephen Russell (We're Doomed: The Dad's Army Story, BBC Two, Hattie, BBC Four and Peaky Blinders, BBC Two), this film will explore how Dave's comedy genius was shaped by the tragic loss of his father, his brother…and his finger. How he survived decades of the Roman Catholic Church's wrath, death threats from the IRA and a ban by Irish and Australian TV, only to have his television career end in controversy when he used the f-word in an innocuous joke.
Shane Allen, Controller of Comedy Commissioning, said: "Dave Allen defined and pushed at the boundaries of where television comedy were set and paved the way for modern stand-up to tackle controversial themes and taboos. This film explores what shaped his trail-blazing career and celebrates this hugely popular comedian who ridiculed authority figures with a twinkle in his eye, a glass of whiskey and the most talked about finger in comedy history."
The film will be structured in affectionate homage to Dave's original television format. From his famous bar stool, the comic will reflect on his formative years and showbiz career. Flashbacks, some visualised as comedy sketches, will intercut his bar stool repartee bringing significant moments to life.
The cast is fronted by Aidan Gillen from BBC Two's Peaky Blinders and HBO's Game of Thrones, who will be playing the role of Dave Allen. Conleth Hill (Game of Thrones, HBO) will take on the role of Allen's brother, John. His father and mother will be played by Tommy Tiernan (Father Ted, Channel 4) and Joanne Crawford (Line of Duty, BBC1). The film also boasts a line-up of impressive cameos, including Robert Bathurst (Cold Feet, ITV1), Pauline McLynn (Father Ted, Channel 4), Ian McElhinney (Rogue One, Lucasfilm), Simon Day (The Fast Show, BBC1) and Julian Rhind-Tutt (Green Wing, Channel 4).
Charlotte Surtees, Executive Producer, Darlow Smithson Production, adds: "Dave Allen was compulsory viewing at home growing up. His warmth, wit and keen eye for the ridiculous was underpinned by a fierce intellect. As free speech faces uncertain times in an uncertain world, Dave's extraordinary comedy is a timely reminder to never take ourselves too seriously.
The film will be directed by Andy De Emmony (Quacks, BBC Two, Fantabulosa!, BBC Four and Father Ted, Channel 4), produced by Brett Wilson (We're Doomed: The Dad's Army Story, BBC Two and The Syndicate, BBC One) and executive produced by Charlotte Surtees and Emily Dalton. The commissioning editor is Gregor Sharp.