Celtic Media Festival marks 40 years with outstanding festival programme
---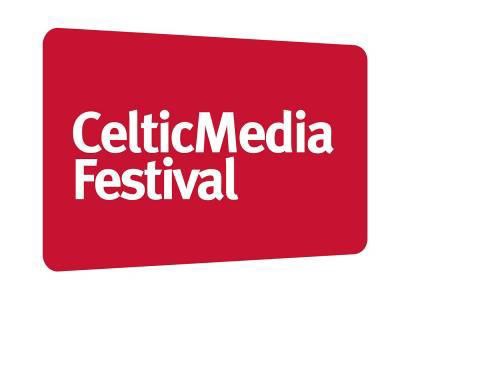 Date Posted: May 10, 2019
Bafta, Joe.ie, BFI set to converge on Aviemore, Scotland, alongside BBC, RTÉ and a range of international broadcasters.
The Celtic Media Festival in Association with Screen Scotland today announced the details of its 40th anniversary festival programme. Due to take place in Aviemore from 4-6th June 2019, the festival will allow hundreds of delegates to get up close with leading names in media and broadcasting.
Delegates at this year's festival can expect:
AUDIENCE INSIGHTS Niall McGarry, the man behind 'Irish Buzzfeed' Joe.ie will tell delegates how he is winning with the very audiences that legacy broadcasters are failing to reach.
FUNDING INSIGHTS Head of the BFI Young Audiences Content Fund will give the lowdown on the recently announced £57 million fund for children and young audiences.
EDITORIAL INSIGHTS BAFTA Scotland will explore the ethical, moral and legal dilemmas faced when working with sensitive subjects and the approaches used to gain complex and often very complicated access.
PRODUCTION TOP TIPS Take a whistlestop tour of podcasting and learn why it's creating a new golden age for audio storytelling.
UP CLOSE ENCOUNTERS Director Stephen Bennett will present a screening of Eminent Monsters, an essential examination the darkest program of psychological experimentation in modern history.
INTERNATIONAL CONTACTS The International Pitching Forum will offer delegates access to a fantastic networking event that brings together independent production companies to formally pitch to some of the most important commissioners and decision makers in media. Canadian producers and broadcasters will also be in attendance to strengthen business and co-production links with festival attendees.
Festival Director Catriona Logan said: "It's the 40th anniversary of the Celtic Media Festival and we have never been more relevant, more important or more necessary: as indigenous media battle for relevance and position, the Celtic Media Festival is striving this year to give real value to our delegates: attendees can expect big insights, really practical tips and, crucially, to make real contacts in the worlds of funding and production."
Cllr Alister Mackinnon, Highland Council Budget Leader said:  "We are really looking forward to hosting the 40th Celtic Media Festival in the Badenoch and Strathspey Area and to meet the Canadian delegation of Producers and Commissioners who operate within the creative media industries. I am sure they will be inspired by the landscape, people, heritage and connectivity in the area." He continued, "The Festival also supports and provides an opportunity to show case the great talent that exists within the whole media and broadcasting sector."
One of the many festival highlights will be the presentation of the Torc Awards for Excellence. Categories include Factual Series, Arts, Drama, Sports Documentary Current Affairs, Radio Station of the Year and History.
For more information on registering as a delegate and the wider Festival programme visit www.celticmediafestival.co.uk