Applications for the Women in Film and TV (WFTV) Northern Ireland Mentoring Scheme are open.
---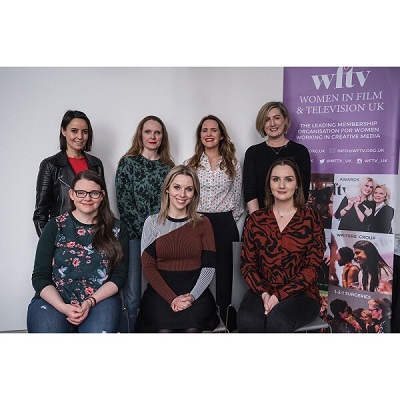 Date Posted: November 25, 2020
The Women in Film and TV (WFTV) Northern Ireland Mentoring Scheme, sponsored by Netflix, is accepting applications from local women working in all areas of film, television and digital industries for its prestigious six month free mentoring programme which starts in early 2021. The closing date for applications is midnight this Monday 30 November, 2020.
WFTV is the leading membership organisation for women working in creative media in the UK and part of an international network of more than 12,000 women. The mentoring scheme is designed for women looking to take a significant step in their career.  Applicants should have more than five years' experience working in film, TV or digital production in order to apply.
Liz Tucker, Chair WFTV UK said:  "The inaugural year of our scheme in Northern Ireland was a huge success, with industry mentors such as Fiona Campbell, Controller, BBC Three; Lisa McGee, writer of Derry Girls; Danny Horan, Channel 4; Kate Townsend, Netflix and Jannine Waddell, Waddell Media working with our mentees helping them reach goals that previously would have seemed impossible.
"We encourage applications from all disciplines and areas of the creative industries, including creative, craft, technical and business roles. In the past we have had a set decorator, a colourist, an agent, a costume designer, a vision mixer, a media lawyer, and a composer, in addition to directors, writers and producers."
The scheme runs for six months, during which participants receive six hours of mentoring contact with an experienced industry figure and an intensive programme of exclusive seminars, training workshops and networking opportunities. It is free to apply and to participate in the WFTV N.I. Mentoring Scheme and applicants do not need to be an existing member to apply.
For further information or to apply visit  https://wftv.org.uk/mentoring/applications-2021/