Wonderful Losers: A Different World to premiere at Warsaw Int'l Film Festival
---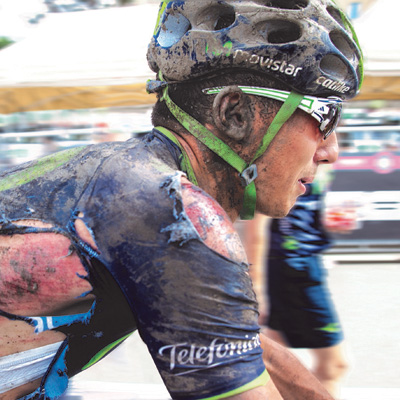 Date Posted: October 9, 2017
Feature documentary Wonderful Losers: A Different World, co-produced by Derry-based Dearcán Media will get its world premiere at the Warsaw International Film Festival this Thursday, 12th October.
Made with Lottery funding from the Arts Council of Northern Ireland through Northern Ireland Screen Wonderful Losers: A Different World is about cycling. For most of us, cyclists in the back of the race are simply the losers. They are called water carriers, domestics, followers and Sancho Panzas of professional cycling. They are always in the back of the group, having no right to personal victories and sacrificing their careers to help their teammates. In this documentary we follow the magnificent world of the race from the point of view of the doctors' team crammed into a claustrophobically small car, surrounded by injured cyclists. Their work during a race reminds one of war, they are in the line of fire, on the front line. If you crash, you rise and race again. And amidst this fight, many magnificent things happen. The untold world of the true warriors, knights and monks of professional cycling.
Some of the filming for the documentary took place in Northern Ireland in 2014 when the country hosted the opening of the Giro d'Italia.
The film's director Arunas Matelis said: "The support from Northern Ireland Screen was so important to this film – we had such great help in a difficult situation – it was the very start of our cycling Odyssey, our first week of filming, and without that, we would have struggled to make this film.  A special mention to our Irish co-producers, Dearcán Media in Derry and Planet Korda Pictures in Dublin for their hard work and unwavering support for Wonderful Losers."
Find out more about the Warsaw International Film Festival here.