WFTV Northern Ireland – The Process of Casting with Carla Stronge
---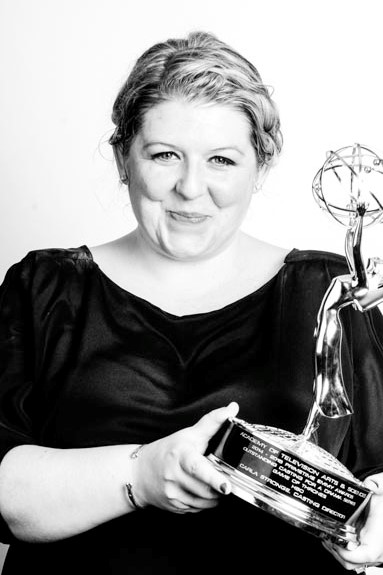 Date Posted: March 6, 2019
Wednesday 20 March | 5.30pm– 7.30pm (Session starts at 6pm)
The Dark Horse, Hill Street, Belfast
This session is a must for professional actors, as well as directors, producers and writers who want to deepen their understanding of how best to engage with actors and the process of casting itself.
Carla Stronge is a Casting Director based in Belfast. After completing her degree in film and television in London, she worked a varied medley of production jobs, before returning to Northern Ireland, where she began street casting for feature films and set up Ireland's largest extras agency, The Extras Dept.
Carla quickly became the first port of call to help and inform productions and casting directors visiting Northern Ireland. Her first official casting credit followed, assisting in the epic countrywide search for local talent for HBO's GAME OF THRONES. Carla has worked on all eight seasons of Game of Thrones winning Emmys in 2015 & 2016 for Outstanding Casting in Drama Series, as well as racking up Artios Award nominations in 2017 & 2018, after becoming a member of the Casting Society of America.
Her first casting director credit was BBC 2's critically acclaimed drama series, THE FALL, starring Gillian Anderson and Jamie Dornan, which aired in May 2013 to record audiences. She has also cast several independent dramas and feature films as well as Channel 4's DERRY GIRLS – their biggest comedy success since 2004.
In this session, Carla will explore the process of casting, from the early stages of breaking down a script; to developing characters; how actors are selected for auditions; the audition process itself; self-taping; how the final decisions are made; what goes on when a deal is done and what happens on set and after.
Doors will open at 5.30 for a prompt 6pm start. To book, click here.