Heritage 2022 Cataloguer vacancy
---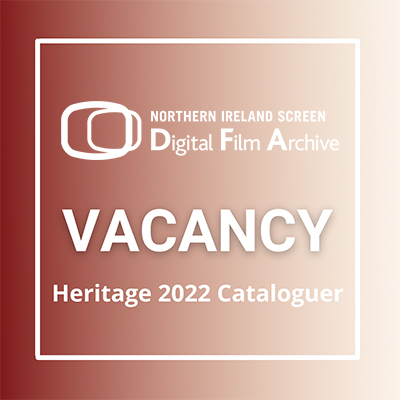 Date Posted: August 3, 2021
We are recruiting a Heritage 2022 Cataloguer to join our Digital Film Archive team. The successful applicant will undertake relevant aspects of work including research, selection, rights clearance, metadata and any other requirements to supply videotape material.
Heritage 2022 is a preservation-led programme to safeguard high risk significant collections held by the BFI National Archive and Regional and National Film Archives. Under this scheme, in partnership with the Public Record Office of Northern Ireland and supported by the Department for Communities (DfC) we are working with the BFI on the digitisation of more than 6,500 Northern Ireland-related videotapes.
For full details please click here to visit the vacancies section on our website.
Deadline for applications is 12noon on Friday 20th August.