Department for the Economy seeks to appoint a new Chair to the Board of Northern Ireland Screen
---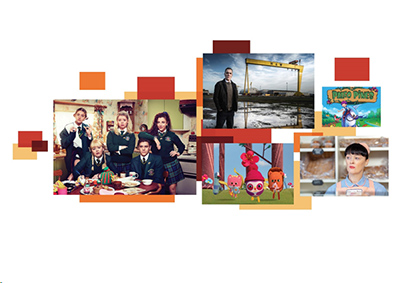 Date Posted: October 21, 2021
The Department for the Economy has launched a competition to appoint a new Chair to the Board of Northern Ireland Screen.
The Department wishes to appeal to people of all ages from a wide range of backgrounds and experience, and would particularly welcome applications from people with a disability and those from ethnic minority communities, as they are currently under-represented on the Board. Applicants with a disability who meet or exceed the pass-mark set for the criteria will be offered an interview. Their application will not be subjected to short-listing.
No academic qualifications are required for the post. Individuals who have the essential skills of leadership, governance in an organisation, thinking strategically, influencing stakeholders and financial management are encouraged to apply.
The new Chair will be appointed with effect from 1 February 2022. The term of appointment will be for five years. The time commitment normally amounts to 30 days per annum or equivalent and remuneration amounts to £10,000 per annum from 1 February 2022.
All reasonable travel and subsistence costs, and any dependant-carer expenses incurred whilst undertaking board duties, will be reimbursed where applicable.
Further information and application packs can be obtained on the Department's website.
The closing date for applications is 12noon on Thursday 11 November 2021. Late applications will not be accepted.