Ulster-Scots programming receives boost with new trainees
---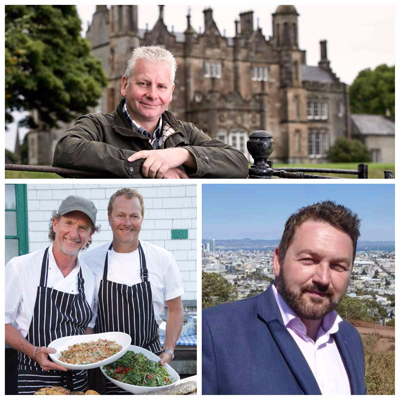 Date Posted: April 3, 2017
Northern Ireland Screen is pleased to announce the selection of two new trainees which will help strengthen Ulster-Scots programming in Northern Ireland.
Ulster-Scots content production has seen a boom in recent years with Northern Ireland Screen's Ulster-Scots Broadcast Fund (USBF) supporting 92.3 hours of television and 4 digital interactive projects in the 6 years to January 2017, including shows such as Brave New World (BBCNI), Shaping the Coast (BBCNI) and Paul and Nick's Big Canadian Food Trip (UTV). To meet this growing demand for Ulster-Scots television it is important to have individuals who have a passion and connection to Ulster-Scots involved in making programmes.
To support the production of quality Ulster-Scots programming, Northern Ireland Screen recently launched its first USBF New Entrant Trainee Scheme with two trainees chosen to begin placements with local production companies in April. The 12-month scheme will see the trainees working on Ulster-Scots projects where they will be introduced to the craft of storytelling, including how to research, develop and pitch an idea, through to planning and organising a film shoot.
Richard Williams, CEO, Northern Ireland Screen, stated: "We are very proud of what the USBF has achieved to date, supporting and growing the overall sector, and at the same time ensuring that local audiences can enjoy quality Ulster-Scots language content across a range of genres and on a variety of platforms.  The introduction of the first USBF New Entrant Trainee Scheme will help build on this success and we look forward to seeing the development of the new recruits over the next 12 months."