Storytellers: Across The Narrow Sea on BBC Radio Ulster
---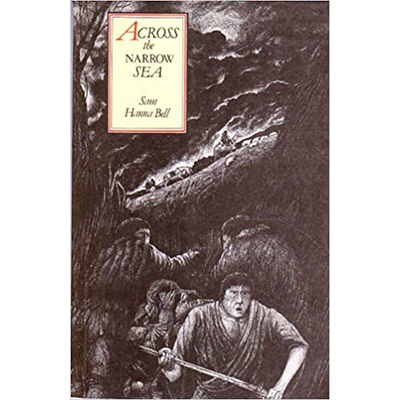 Date Posted: June 29, 2020
To launch the new season of Storytellers, Scottish actor, Douglas Henshall reads a specially abridged version of Sam Hanna Bell's iconic novel 'Across The Narrow Sea' for BBC Radio Ulster. The series was directed by Eoin O'Callaghan and produced in Belfast by Fiona Keane. The project has been supported by Northern Ireland Screen's Ulster-Scots Broadcast Fund.
Across The Narrow Sea will be aired over six weeks on BBC Radio Ulster from Saturday 4th July at 12pm.
Set in the 17th century, this fast moving historical romance follows the fortunes of Neil Gilchrist, a failed law student, and son of a feckless Scots laird who leaves home to seek his fortune at the court of King James in London.
A chance encounter on the road, with a peasant family, the MacIlveens, changes his destiny.
Meg and Alexander MacIlveen are hard-working farmers, sustained by the bonds of family and a deep and simple faith. Forced from their land by an unjust and greedy landlord, along with their children Sorley and Meg, they flee persecution in Scotland, in hopes of a better future across the narrow sea. Neil Gilchrist, with no real prospects in London, and very little money decides to join them, and try his luck in Ulster.
Along with the MacIlveens, he sails from Portpatrick to Donaghadee. Together they travel to Ravara, the estate of Kenneth Echlin, one of the early undertakers to settle in County Down.
The family rent a holding, and Neil finds employment on the estate. Buoyed up by their faith, the MacIlveens toil and reap and intermarry with their neighbours, building a new life in Ravara. Working for the Laird Echlin, Neil comes to play an active role in this isolated community, but he must also stand against a murderous outlaw, the monstrous reiver, Lachie Dubh in a fight for his life. Neil eventually falls in love with his Laird's daughter, Anne Echlin, but has to reckon with her ambitious mother who believes a penniless second son is no fit match for Anne.
First published in 1987, Across The Narrow Sea was Sam Hanna Bell's last novel.
An acclaimed novelist, he was also a playwright and a pioneering broadcaster with BBC Northern Ireland, who made a huge contribution to the cultural life of Northern Ireland.
As with his iconic novel December Bride, which also became a popular film, Sam Hanna-Bell found his inspiration for Across The Narrow Sea in the language, history and heritage of the Ulster-Scots community in which he was reared.
BBC Radio Ulster's Storytellers series enters its second summer run, showcasing the best of new and established local drama writing and production. The series will run from July until September.