Top Industry Names Heading to Llanelli for 3 Day Celebration of Film, Television, Radio and Digital Media
---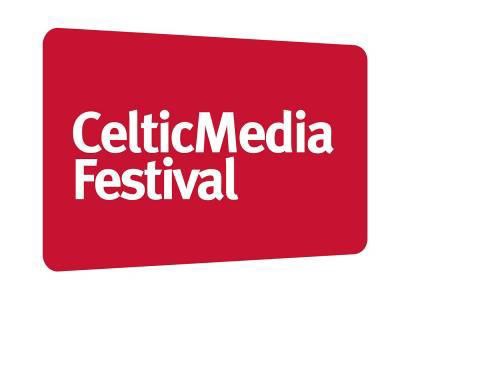 Date Posted: April 30, 2018
This week will see hundreds of delegates enjoy a packed festival programme at the 39th Celtic Media Festival in Llanelli, Cymru. Taking place over 2 – 4 of May the programme celebrates the influential media industry of the Celtic nations and regions and features key figures from the media and broadcast world.
Throughout the 3 day Festival there is an amazing variety of sessions and networking opportunities from prolific comedy producers and performers, and all round funny guys Gordon Kennedy and Gus Beattie who will be discussing their comedy success with Paul English, to critically acclaimed author and scriptwriter Colin Bateman talking about his career in writing.
On the Wednesday evening, the premiere screening of the documentary Towy – The Dark River of Wales takes place. A story about the longest river that runs entirely within the border of Wales, this stunning documentary follows the journey from sea to source as it flows through the changing landscape and seasons. The ancient meaning of 'Towy' is 'dark', but this film shows the importance of this beautiful river to the wildlife and the people that live and work along its banks. A limited number of free tickets for the public are available here: https://bit.ly/2vphYF5
One of the most important parts of Celtic Media Festival is sharing ideas and fostering relationships between broadcasters, filmmakers, commissioners and producers. On the Thursday, delegates will have the opportunity to meet Commissioning Executives from the Celtic Nations and Regions at the Speed Networking – Producer to Commissioner session.
On Friday, BBC's Director of Nations & Regionals Ken MacQuarrie, will give Celtic Media Festival's 2018 keynote speech. Appointed to the newly created role in September 2016, MacQuarrie is responsible for bringing together and enhancing the BBC's offer to the nations and regions of the UK and sits on the BBC's Executive Committee.
In RTS Cymru Wales Presents: Un Bore Mercher/Keeping Faith – A Tale in Two Languages, freelance executive producer and RTS Wales Chair, Judith Winnan, discusses the drama series Un Bore Mercher/Keeping Faith. It proved very popular on S4C, standing out as one of the channel's most-watched dramas on-line and garnering a unique following across the UK.  This session will discuss the success of what has become the most popular show on BBC Wales in 20 years, and the most downloaded programme on iPlayer. What goes into creating a bilingual drama series, and does the story transcend language? Joining the panel will be Adrian Bate, Amanda Rees and Maggie Russell.
And of course one of the many festival highlights will be the presentation of the Torc Awards for Excellence. Categories include Factual Series, Arts, Drama Series, Sports Documentary, Current Affairs, Radio Station of the Year and History.  For the full list of nominees please visit: http://www.celticmediafestival.co.uk/nominees
The full programme is available here: http://www.celticmediafestival.co.uk/the-programme
Festival Director Catriona Logan said: "The festival is very close now and we're so excited to be in Llanelli, the wide range of events we have at the festival for delegates as well as the networking opportunities and awards ceremonies mean Celtic Media Festival 2018 is shaping up to be a great festival and we can't wait to show our delegates what a wonderful town Llanelli is!"