Trainee opportunities for 3D modellers and 3D Animators
---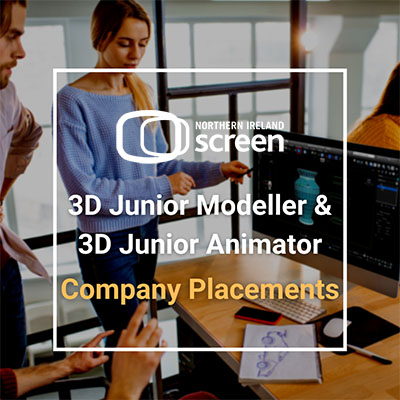 Date Posted: April 15, 2022
We are running a skills development programme as part of our skills development programme, COMPANY PLACEMENTS, called 3D Junior Modeller and 3D Junior Animator. The programme will provide a training opportunity with Humain Studios.
This placement is a paid placement scheme (Real Living Wage) and will run from June 2022 – May 2023. This is an initial 12-month contract but with scope for an extension thereafter.
Both positions will be responsible for any modelling/animation requirements across all of Humain Studios' productions and research and development. The successful applicants must be able to follow direction well and complete work in an efficient manner.
Deadline for applications: 12 noon on Friday 29th April
For further information and details of how to apply please visit the company placements section of our website.