Progress your career in post-production supervision
---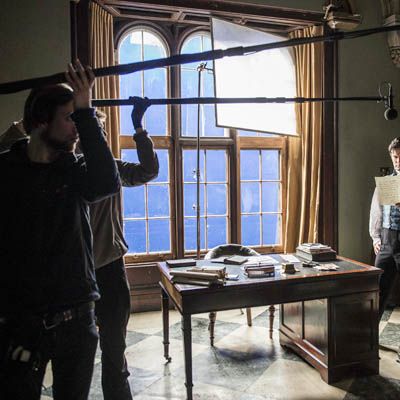 Date Posted: March 9, 2020
**Unfortunately due to the current circumstances, the post-production supervision training has been cancelled**
Northern Ireland Screen is hosting an intensive 2-day training session on progressing your career in post-production supervision. Led by Paula Crickard, the training will cover all aspects of the post-production workflow from pre-production to final delivery.
The training will take place on Saturday 18th and Sunday 19th April at the Northern Ireland Screen office.
Paula Crickard is a co-founder of HaZ Film and Head of Post Production at Nu Boyana UK. Paula has produced several award-winning feature dramas and documentaries, including BIFA nominated Winter (2015), The Beyond (2018), The Man Who Killed Don Quixote (2018), and Fantastic Beasts and Where to Find Them (2016).
The training is funded and support by Northern Ireland Screen, BBC Drama Commissioning in Belfast and delivered by The Production Guide of Great Britain.
To register your interest, please email [email protected]
Course details include:
Day 1
Post-production supervising during Pre-production
The optimum time to join productions as a post-production supervisor
Building a post-production team
Managing the producer relationship
Analysing the deliverables list to assess unnecessary requirements and determine optimum post-production routes
Analysing scripts to assess post-production needs
Producing detailed post-production budgets to ensure all deliverables can be created
Analysing shooting schedules to generate post-production schedules for picture and sound
Selecting post-houses and negotiating savings and deals
Identifying and selecting talented post-production producers, DIT's, editors, VFX artists colourists, sound mixers and re-recording mixers
Day 2
The impact of formats, aspect ratios and cameras on post-production workflows
Managing post-house relationships during and after post-production
Identifying essential location sound elements
Shooting for VFX shots and blue screen
Editing on location
Quality checks prior to accepting masters
Delivering to sales agents and TV channels