High-end skills regional step up to production management training
---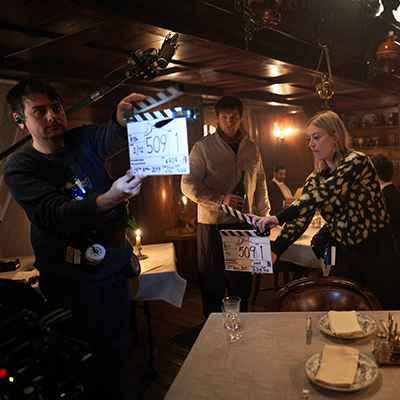 Date Posted: October 22, 2021
The Pipeline and ScreenSkills have launched a new regional training programme for PMA's and Production Co-ordinators in the High-end TV sector. The Step Up to Production Management programme is targeted at participants from across the UK to support career development.
The Regional High-end TV Step-up to Production Management programme is supported by the ScreenSkills High-end TV Skills Fund with contributions from UK high-end TV productions and delivered by The Pipeline (The University of Salford).
This is a highly competitive programme with 20 places available on a 10-day online training course which runs from Monday 22nd November – Friday 3rd December. It is aimed at those working in High-End TV as PMA's or Production Co-ordinators, who are ready to step up into the role of Production Manager. These dates are fixed so please only apply if you are able to commit to the full 10 days training.
The content of the 2-week online delivery focuses on key areas of the High-end TV production PM role:
Legal
Management
Finance
Creativity
Logistics
It will also enable participants to further develop skills in aptitude, resilience and delegation.
Following the training, 18 participants will be offered a paid placement in a High-end TV production company. These will run from the start of 2022 and last for ten weeks. You will need to be able to commit to the full ten weeks if you are successful in being offered one of the placements.
Applications are welcome and encouraged from people from diverse socio-economic backgrounds; participants with a disability; Black, Asian and Minority Ethic (BAME) applicants and LGBTQ+ and non-binary candidates.
It will cost £50 to attend.
Application deadline: Friday 5th November at 5pm