Foundation Animation and Visual Effects Academies now open for 16-19 year olds
---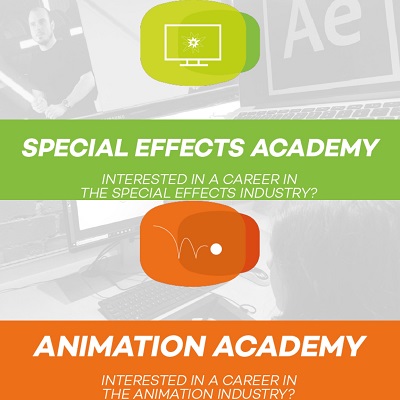 Date Posted: May 12, 2020
This month our Foundation Academy for Animation and Visual Effects Academy for 16-19 year olds will take place online. Both academies will be facilitated by Nerve Belfast.
The Foundation Academy for Animation is a 6 week course starting from Tuesday 26th May. During this course you will be introduced to writing a script for animation, creating a storyboard and creating characters, props and location designs to complete a short animatic. These skills will introduce you to some of the roles within the Animation Industry lead by industry expert Animator Alastair McIlwain. To apply, please click HERE.
The Visual Effects Academy will begin on Tuesday 26th May. This course will be delivered each week online over a period of 7 weeks. The Academy is offering training in the key creative and technical skills involved in VFX post-production including: Creating special SFX on industry standard software, Motion-graphics, Green Screen and Blue Screen techniques and Compositing.  Training will be delivered by industry professionals working at the forefront of the VFX industry in Northern Ireland. To apply, please click HERE.
For more information about either academy, please email Rachel  or Jennifer at Nerve Belfast.