Creative Skillset – High End TV Trainee Finder 2017
---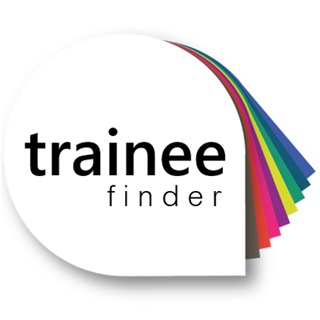 Date Posted: March 31, 2017
High End TV Trainee Finder is an entry-level placement scheme on UK TV drama productions. If accepted onto the scheme, applicants will also have access to an industry mentor and receive additional, bespoke skills training from Creative Skillset. The scheme will run from July 2017 to April 2018
Description
Since its launch, Creative Skillset's HETV Trainee Finder scheme has helped place new talent on UK dramas including Downton Abbey, Mr. Selfridge, Black Mirror, Sherlock, The Night Manager, Humans,Jericho, Lucky Man, Happy Valley, Game of Thrones, Fortitude, Endeavour and many more.
Trainee Finder is recruiting a new intake of representative individuals, from across the UK who are keen to become a trainee in HETV drama within Art, Camera, Costume & Wardrobe, Digital Imaging Technicians (DIT) or Data Management/ Editing, Hair & Make-Up, Location or Sound departments.
The Scheme
Acceptance onto the Creative Skillset High End Drama (HETV) Trainee Finder scheme, will result in becoming part of an industry recognised group of trainees, receiving exclusive access to training placements on some of the most exciting dramas being shot in the UK.
On an HETV production, you will learn and develop your craft through on the job training, make important contacts for your network, be matched with a mentor and receive additional freelancer skills training.
Please note that once accepted on to Trainee Finder, placements are not guaranteed.
Applicants must be available to attend an induction between Saturday 3rd and Sunday 18th June 2017. Dates and locations to be confirmed.
Criteria
Creative Skillset is looking for talented and diverse individuals, from across the whole of the UK, with fewer than 12 months paid experience in their chosen department. They must be able to clearly demonstrate that they will be comfortable on a live-action set, provide two industry references/testimonials, and describe what they want to learn and how they will benefit from being part of the Creative Skillset Trainee Finder scheme.
Applicants must:
• Live in the UK and have evidence of right to work here.
• Have fewer than 12 months, relevant, paid experience.
• Agree to be flexible about the location of placement.
• Be available for placements during the time on the program.
• Demonstrate an interest in the department they select.
• Be able to drive or close to taking driving tests.
• You do not need a degree to apply.
• Students in full time education cannot be considered.
To apply, simply click here for further information.