BFC/PGGB Supervising Location Manager Training Programme
---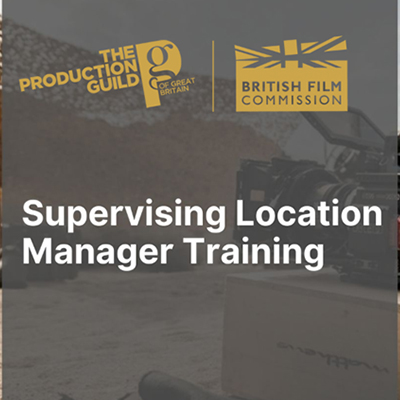 Date Posted: October 6, 2021
British Film Commission and the Production Guild of Great Britain have launched their Supervising Location Manager Training programme. The course takes place via Zoom from Saturday 16th – Sunday 17th October and is designed for assistant location managers, location managers and those who have just started working as supervising location managers.
Course Delivery
The course is delivered online by an experienced tutor, together with blended online learning through a virtual learning environment. Trainees will have access to a continuing online community and resource which will equip them with knowledge, skills and strategies. This will allow trainees to:
Share knowledge, experience, best practice and address concerns with colleagues and peers.
Learn through simulation away from the pressure of everyday production.
Benefit from an immediate and long-term support network and resources online.
How will it benefit my career?
Successful applicants will have an opportunity to undertake high quality training with an experienced location manager. This will enable participants to gain the necessary skills and knowledge to effectively take on the role both on UK domestic and international productions.
To find out more and apply, click HERE.
Deadline for applications is Monday 11th 0ctober.