BBC Academy Production Unlocked
---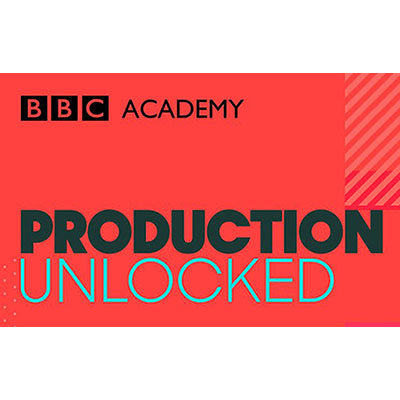 Date Posted: April 29, 2021
BBC Academy's Production Unlocked is an exciting new series of FREE webinars with a focus on production starting in May. The series will consist of masterclasses, panel discussions and practical sessions covering a wide range of production topics. BBC Academy will be talking to the people that you want to hear from; directors, producers, writers, researchers, camera operators, editors, production managers, designers and many more!
The sessions will run on Zoom so you can continue to learn and develop your skills wherever you're working from.
Sessions include:
Female film directors (Thursday 6th May at 1pm)
The Podcast Festival (Tuesday 11th May at 2:30pm)
Exploring the format frontiers (Thursday 13th May at 3:30pm)
How we find them and they find us (Tuesday 18th May at 11am)
The Serpent unlocked (Thursday 20th May at 1pm)
Telling podcast stories (Thursday 20th May at 2:3opm)
Opening the doors (Tuesday 25th May at 2:30pm)
Future gazing (Thursday 27th May at 2:30pm)
To book your tickets, visit click HERE.