Seamus Heaney and the Music of What Happens now available on iPlayer
---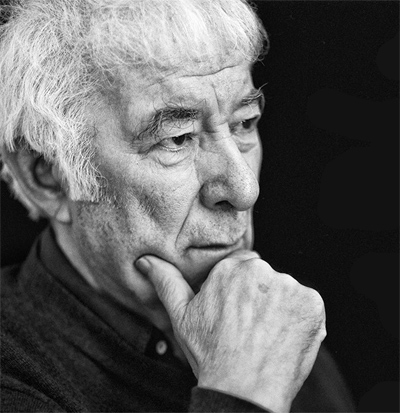 Date Posted: December 4, 2019
A major feature-length film about the life and work of Seamus Heaney, one of the greatest Irish poets since Yeats, is now available to watch on the BBC iPlayer. Seamus Heaney and the Music of What Happens was made by DoubleBand Films with funding from Northern Ireland Screen.
Born into a farming family in rural Northern Ireland, Seamus Heaney became the finest poet of his generation and winner of the Nobel Prize in Literature in 1995, but his career coincided with one of the bloodiest political upheavals of the 20th century, the Troubles in Northern Ireland.
Six years after Heaney's death in 2013, his wife Marie and his children talk about their family life and read some of the poems he wrote for them, and for the first time his four brothers remember their childhood and the shared experiences that inspired many of his finest poems.