Screenwriting workshops at NOIRELAND Festival
---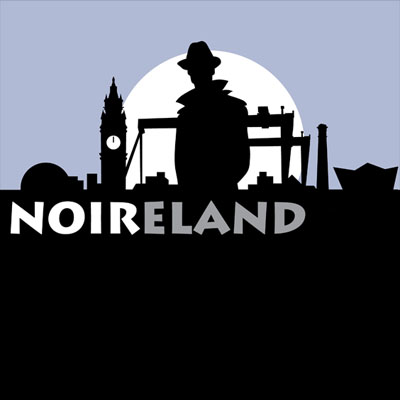 Date Posted: October 6, 2017
The first NOIRELAND International Crime Fiction Festival takes place from 27-29 October 2017 at Belfast's Europa Hotel. This is the first festival of its kind in Ireland with some of the greatest names in crime fiction.
Alongside authors and books –there is a fantastic line-up of names with outstanding screen credentials. There will be screenwriters turned novelists, and guests that have been involved in some of the best crime dramas of the last 30 years – from Miami Vice and Hill Street Blues right up to The Wire, Peaky Blinders and Line of Duty.
There will also be a day of workshops with leading names who will share their tops tips and expertise for aspiring screenwriters.
FESTIVAL HIGHLIGHTS
Aidan Gillen (Game of Thrones) will be discussing the influence of crime fiction on his life and career, from the books and television shows Gillen enjoyed growing up to the award winning roles he has become renowned for.
Line of Duty has been named one of the best BBC shows of all time and it is filmed right here in Belfast. NOIRELAND will welcome creator Jed Mercurio, producer Stephen Wright and star Adrian Dunbar to talk about this outstanding crime drama.
International bestseller Robert Crais is the creator of the buddy genre. He started his career in Hollywood, writing iconic cop shows like Hill Street Blues, Cagney & Lacey and Miami Vice. Then took the buddy dynamic to a whole new level in his Cole & Pike novels which have become international bestsellers.
Arne Dahl is one of the great Scandi authors who have set the world alight in recent years. His Intercrime series have also been adapted for the small screen and co-produced by several European companies including BBC FOUR.
Henry Richard Swindell will be teaching the morning session in the NOIRELAND Screenwriting Workshops. He is a producer at Artists Studios and develops high-end TV drama series for all the major UK broadcasters. Henry was formally Senior Script Executive, BBC Northern Ireland Drama, and is also responsible for Script Editor Training across the BBC.
Eoin McNamee is one of Ireland's leading crime writers. He adapted his novel Resurrection Man for 1998 film and wrote the script for Michael Winterbottom's I Want You. He will be leading the afternoon workshops on screenwriting.