Production Accounts Training Course
---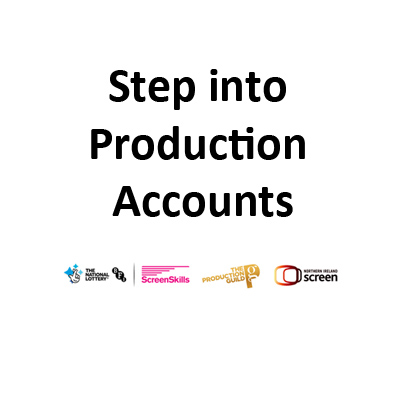 Date Posted: December 11, 2018
This programme is supported by ScreenSkills using National Lottery funds awarded by the BFI as part of the Future Skills programme. 
Tue 15th Jan 2019
£200 + VAT + booking fee
Participants may be eligible for a bursary from Northern Ireland Screen. Please email [email protected] for further information.
Course summary
The expertise of production accountants is one of the critical skills shortages facing the film and TV industry in the UK. To provide much-needed support to accounting teams across the country we're looking to recruit six, newcomers based in Northern Ireland. They will be trained to help them gain the skills required to begin careers as accounts trainees working in production accounting teams. The training will consist of classroom training delivered in ten evening sessions (two evening sessions per week) during January and February. Each participant will have a two-week, paid work experience placement on a production and will receive mentoring and support with writing their CV.
Dates
Ten evening sessions (two evenings per week) during January and February 2019:
January 15th, 17th, 22nd, 24th, 29th, 30th, 31th 2019 and the 5th and 7th February 2019.
Who is the course for?
People seeking to work behind the scenes of the film industry who enjoy working with numbers and have strong basic numeracy and literacy skills. A passion for working in production accounting is key.
Who is the lead course tutor?
Production Accountant Seamus Devine will be leading the course. His credits include: Christopher Robin, The Nutcracker and the Four Realms and The Wife.
How will it benefit my career?
The course will give trainees the opportunity to develop, the knowledge and skills to prepare them for accounts trainee positions. After receiving classroom training, they will be able to put their learning into practice through work experience on live productions. This will give them vital practical experience and the chance to impress potential future employers. At the end of the course, the trainees will have developed the skills and experience to have a good chance of securing their first jobs as accounts trainees.
How to apply
To apply to this course please email [email protected] for an application form.
Before requesting an application form, please read the course guidance notes and FAQ document.
Application Deadline – Friday 4th January 2019 at 5pm
Interviews in Belfast – Wednesday 9th January 2019
Offers – Friday 11th January 2019
Applicants must have will need have at least a level 2 pass at grade C (or the equivalent) or above in Mathematics and English. They will also have to provide proof that they are a resident in Northern Ireland.