Northern Ireland talent at the Galway Film Fleadh
---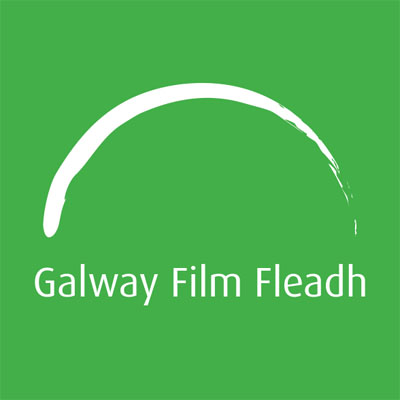 Date Posted: July 2, 2019
The Galway Film Fleadh (9th -14th July) returns for its 31st edition with a programme promising plenty for audiences to enjoy. Northern Ireland talent, and projects which received funding from Northern Ireland Screen, feature heavily in this year's programme with a number of locally made films having been selected including A Bump Along the Way which is up for Best First Irish Feature. Feature documentaries Gaza and Bojayá: Caught In The Crossfire have both been selected and will compete in the Best Irish Documentary category. Nine short films have been selected across animation, factual and fiction genres.
A Bump Along the Way, produced by Louise Gallagher and directed by Shelly Love, will have its international premiere at Galway. The screenplay, written by Tess McGowan, was developed through Northern Ireland Screen's New Talent Focus scheme. Bronagh Gallagher and Lola Petticrew play fun-loving, single mum Pamela and her uptight daughter, Allegra.
Fifteen-year-old Allegra is constantly embarrassed by her mother's immaturity, her dead-end job at the bakery and her lifestyle, encouraged by fast-talking best friend Aisling (Mary Moulds). But Pamela's fed up too, having put her life on hold to raise her disapproving daughter.
When Pamela becomes unexpectedly pregnant, the relationship between mother and daughter is tested as the two navigate the upheavals of pregnancy and teenage hormones, driving Pamela and Allegra to a new understanding and appreciation of each other along the way.
Lola has also been nominated for the Bingham Ray New Talent Award.
Directed by Oisin Kearney and produced by Trevor Birney Bojayá: Caught In The Crossfire will compete for Best Irish Documentary. The 2002 Bojayá massacre was and remains one of the worst mass atrocities in Colombia's 50-year-long conflict. The victims were never to be properly identified. As a result, Leyner, a community leader and Nobel Peace Prize nominee, decided to become a lawyer to fight for his people's rights.
Through capturing Leyner's obstacle-filled quest in real time, a fascinating perspective emerges on the unfolding history of Colombia.
Gaza directed by Garry Keane and Andrew McConnell and produced by Bendan Byrne is also up for Best Irish Documentary. It's hard to imagine anybody living a normal life in the Gaza Strip. Frequently labelled as the world's largest open-air prison, this is a beautiful portrait of everyday Gazan citizens, leading meaningful lives beyond the rubble of perennial conflict.
Gaza depicts a people plagued by conflict but not defined by it, painting a tender portrait of a beleaguered humanity.
The Galway Film Fleadh's Oscar® qualifying short film programme showcases an exciting mix of drama, documentary and animation, with the winners of the Teirnan McBride Award for Best Short Drama and the James Horgan Award for Best Short Animation gaining eligibility for Oscar® consideration.
The full list of shorts from Northern Ireland are:
Far Isle (animation), directed by Laura Robinson, produced by Grainne McGuinness, Paper Owl Films.
Featherweight (animation), directed by Kayleigh Gibbons, produced by Richard Gordon, Jam Media
Equal (factual), directed by Gillian Callan, produced by Alison Millar Erica Starling Productions
Hydebank (factual), directed by Ross McClean, produced by Chris Kelly, Little Ease
El Hor (factual), directed by Diane Lucille Campbell, produced by Brian Falconer, Out of Orbit
Limbo (fiction), directed by Matthew McGuigan, produced by Leo McGuigan and Paul McGuigan, Northern Star Pictures
Wishbone (fiction), directed by Myrid Carten, produced by Leo McGuigan and Paul McGuigan, Northern Star Pictures
Ruby (fiction), directed by Michael Creagh, produced by Liam Creagh and Damon Quinn, Redbox Media
Father Father (fiction), directed by Michael McDowell, produced by Damon Quinn, The Hole in the Wall Gang
This year's festival also includes a range of panel discussions and networking events tailored towards short filmmakers, providing opportunities to meet International industry guests and their fellow filmmakers.
For the full short film programme and to buy tickets visit the Galway Film Fleadh website.