Northern Ireland Sound Mixer, Ronan Hill, wins fourth Primetime Emmy
---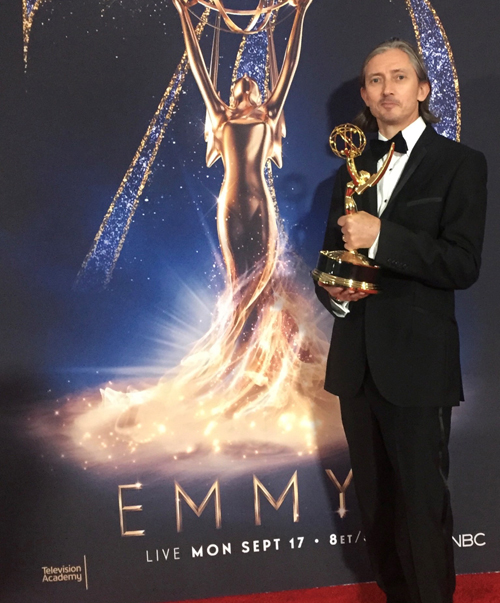 Date Posted: September 10, 2018
Congratulations to Northern Ireland based sound mixer Ronan Hill who won an Emmy at the 70th Emmy Awards for Outstanding Sound Mixing on a Comedy or Drama series (1 hour).
This is the 4th Emmy win for Ronan Hill, on this occasion for his work on Game of Thrones Season 7 episode, 'Beyond the Wall'. Ronan has won the award on three other occasions for "Blackwater" in season 2, "Hardhome" in season 5 and "Battle of the Bastards" in season 6.
He collected the award at the Creative Arts Emmy Awards ceremony in Los Angeles on Saturday night. Ronan thanked James Atkinson, Jonathan Riddell, Andrew McNeill and the entire sound team, as well as the cast and crew on the Dragon Unit, HBO, Fire and Blood Productions and Northern Ireland Screen.
Ronan stated;
"This is another amazing win for the show. It has been an epic series and a career high. We shall never see it's like again."