Northern Ireland Short Film Awards now open for entries
---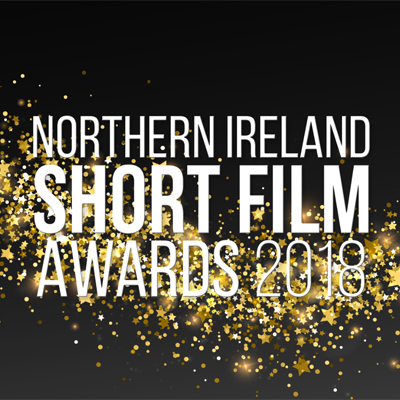 Date Posted: November 14, 2017
The Northern Ireland Short Film Awards have been launched by Julie Gardner of Lacada Entertainment. Now open for entries the awards, affectionately known as The Nordies, will take place on Thursday 26th July 2018 in Belfast.
The awards are open to all film-makers from NI, whether professional or amateur/student. Judging will be carried out by renowned international professional filmmaking talent, and the only benchmark for judging is quality.
Anyone can submit an entry, cast and craft talent do not need to rely on their producer entering them for an award. If you wish to be considered in a category you can enter yourself.
For up to date information visit  https://www.facebook.com/NIShortFilmAwards
To submit an entry please click here: https://tinyurl.com/nordies-entry
Awards categories
Best drama
Best animation
Best documentary
Best VR
Best music video
Best student drama
Best student documentary
Best student animation
Best actor
Best actress
Best director – drama
Best director – factual
Best director – animation
Best screenplay
Best cinematography
Best production design
Best animation
Best sound
Best costume
Best make-up
Best director
Best producer
Best editing
Best original music
Best special effects
Best visual effects
Rules for Entry
The awards are open to NI resident film-making talent only.
Entries may be submitted by individuals or companies.
Individual members of cast or crew are eligible to enter themselves or others. Please make sure you check with your producer in case of duplicate entries.
Entries are open to any short filmmaker, including students. There are 3 student film categories (best student drama, best student animation, best student documentary). Students are also eligible to enter members of the filmmaking team in other categories if they wish (e.g. actress, make-up, effects etc.)
Judging will be carried out by experienced professional filmmakers.
All films entered must have been completed between 1 June 2016 – 31 May 2018.
To qualify as a short film the project must be under 30 minutes in duration.
Entry films are only being accepted by an online link (e.g. vimeo, youtube). No tapes or DVDs will be accepted at entry stage.
Should you receive a nomination a short nomination clip will be projected on the large screen at the ceremony in HD. If your entry screener is not of high enough resolution you agree to make the film available on a suitable alternative format.
Each entry comprises a completed form and payment.
There is no limit to the number of entries an individual or company can make.
We reserve the right to move films between categories.
Should you be nominated you agree to send a representative to the awards evening to collect any potential award.
The decisions by the judges are final and no correspondence can be entered into as to why particular entries were not chosen for nomination.
Entry Deadlines
Earlybird deadline:           19th January 2018 fee £10 incl VAT
Regular deadline:             4th April 2018 fee £15 incl. VAT
Late deadline:                   25th May 2018 fee £20 incl. VAT
Awards Date – Thursday, 26th July 2018