Northern Ireland Screen at Aesthetica Short Film Festival 2017
---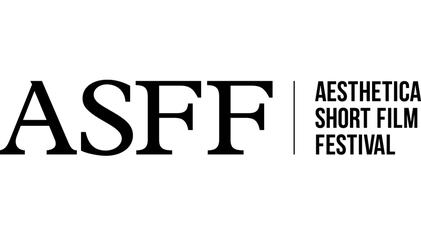 Date Posted: November 8, 2017
Two Northern Ireland Screen funded shorts, Inhale and Safe Haven, will be screening as part of the Aesthetica Short Film Festival (ASFF) which runs from today until Sunday 12th November. ASFF, which was originally founded in 2011, is an international film festival which takes place annually in York, UK. Northern Ireland Screen's New and Emerging Talent Executive, Christine Morrow will also be attending the festival and is among the jury of industry professionals selecting the recipients of the awards at ASFF 2017.
Regarded as a creative hub for the avant-garde, ASFF is a hotbed for talent discovery and a key annual event for emerging filmmakers to meet alongside eminent personalities from the world of film. Aiming to connect emerging and established filmmakers, the festival attracts those passionate about creating original and compelling short films.
Sean Mullan's Inhale tells the story of how, through horses, a man feels an irrepressible duty to move in harmony with his pain. The film explores the infinite momentum of life via an energy never destroyed, only transformed. Inhale was selected for development earlier this year by Bridging the Gap, the leading documentary new talent initiative from The Scottish Documentary Institute. The short was written and directed by Sean, while Chris Martin acted as producer. Inhale received Lottery funding from the Arts Council of Northern Ireland through Northern Ireland Screen
Causeway Pictures' Safe Haven was written by Spence Wright, directed by Marty Stalker and produced by Chris Patterson. When a volcanic ash cloud engulfs Belfast City 12 year old Zoran finds himself trapped at home with his elderly neighbour. But this ash cloud is like no other – it carries a virulent contagion that transforms those exposed into feral, black-oozing monstrosities. With the outside world fast descending into chaos and his neighbour beginning to succumb to the virus, Zoran will soon discover that when the ash descends there are no safe havens. The short was made with funding from Northern Ireland Screen as part of the BFI NET.WORK.
ASFF is a BAFTA recognised short film festival meaning films that are screened or accepted into two or more BAFTA recognised festivals may be eligible for a BAFTA. Good luck to all those representing the Northern Ireland short film industry this weekend.
For a full view of the ASFF programme, please click here.