Northern Ireand Screen and Future Screens NI want your Grand Ideas
---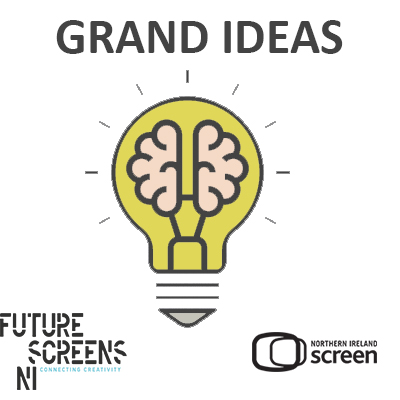 Date Posted: June 5, 2020
Northern Ireland Screen and Future Screens NI have today launched their Grand Ideas scheme. Fifty  grants of £1,000 are available in return for ideas on how things can be improved for freelancers working in the screen industry.
The scheme is aimed exclusively at those freelance workers across the screen industry who have 'fallen through the cracks' of the Coronavirus Job Retention Scheme and the Self-Employed Income Support Scheme.
We want to hear your ideas (1000-1500 words) on how:
Your specific role / department can work on physical production during the Covid-19 pandemic while observing the necessary Covid-19 health and safety protocols.
The government can better serve the freelance screen industry workers in times of economic crisis.
The screen industries can improve the wellbeing of its freelance workers.
Applicants need to be Northern Ireland residents and will need to affirm that they are not eligible for support under either the CJRS or SEISS.  Northern Ireland resident means resident in Northern Ireland for tax purposes.
For full details and information on how to apply to the Grand Ideas scheme please visit the funding section of our website.
Register by 5pm on Wednesday 10th  June.