Missing Believed Wiped Northern Ireland
---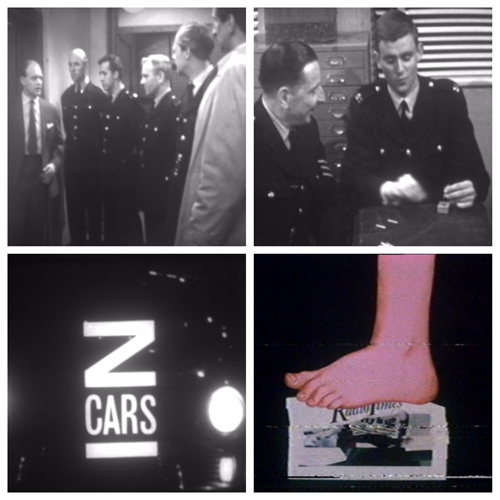 Date Posted: October 4, 2017
For the first time, Missing Believed Wiped is coming to Northern Ireland with a screening event showcasing archive material originally thought to be misplaced on Saturday 4th November at the QFT Belfast. The archive content, some dating as far back as November 1962, will include a mix of complete television programmes and compilations of extracts from both Northern Ireland and across the UK. The event is supported by Northern Ireland Screen, Film Hub NI and the Belfast Film Festival.
Missing Believed Wiped is a campaign run by the British Film Institute and the television heritage organisation Kaleidoscope devoted to tracking down and screening material missing from the television archives.
During the day, there will be an opportunity to see a newly-found episode of Z Cars from 1962, featuring Belfast actor James Ellis, the only surviving example of UTV's children's series, For the Very Young from 1964, a rare example of BBCNI's traditional music series Music Room (with Maureen Hegarty) from 1973 and a recently discovered special edition of Spotlight, from 1977, on the UUAC (United Unionist Action Council) strike led by Ian Paisley.
There will also be a chance to see Bruce Forsyth introducing The Bachelors on Sunday Night at the London Palladium in 1964, an interview with Ian Hendry discussing The Avengers on UTV's Newsview in 1962, a specially-made animated trailer for Monty Python's Flying Circus, some local television adverts and missing bits from a range of programmes including Romper Room, Aspel and Company, Top of the Pops and Shut That Door. Not to be missed!
The full programme can be found here.
Missing Believed Wiped is also making an appeal for lost items, made both locally and across the UK, that may be lurking in the attics and cupboards of Northern Ireland. If you think you have a piece of missing footage please email [email protected] and let us know!
Missing Believed Wiped Northern Ireland at QFT has been organised by Kaleidoscope and the Centre for the History of Television Culture and Production at Royal Holloway, University of London.