What Makes You Tic? The World's 1st Tourette's Talk‐Show
---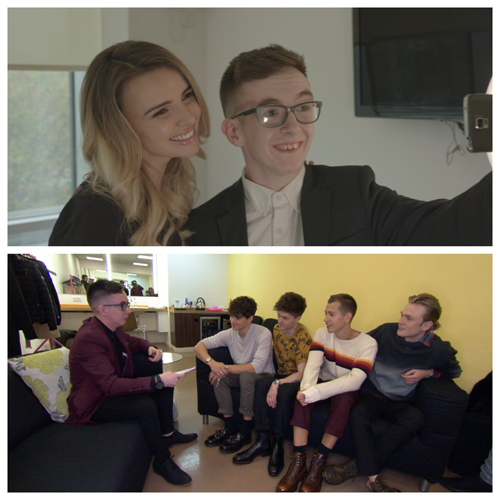 Date Posted: December 20, 2017
BBC Entertainment has commissioned Belfast based start-up, Nice One Productions (Chris Jones) and Hindsight Productions (David Young), to produce a 1 x 15" special of a brand new talk-show What Makes You Tic? The World's 1st Tourette's Talk‐Show for broadcast on BBC3 from 10am on Wednesday 20th December.
What Makes You Tic? is presented by Lewis Nickell, a teenage internet sensation and vlogger from Bangor in Northern Ireland who has Tourette's Syndrome. The special received funding support from Northern Ireland Screen.
Rather than hide it away from the world, Lewis uses his YouTube channel to raise awareness about this neurological condition with no known cure. Lewis's self‐shot videos combined have 400 million views/likes/shares on social media.
The Special is filmed on locations in Northern Ireland and London and features Lewis, his brother Stephen and girlfriend Megan, embarking on an entertaining road-trip quest for star guest interviews to see if he can become the world's first talk-show host with Tourette's Syndrome.
The Special features an unforgettable meeting with one of the biggest bands of the moment, The Vamps, and Nadine Coyle who is also from Northern Ireland and Lewis's 'secret‐crush' and favourite member of Britain's most successful girl band Girls Aloud.
What Makes You Tic? is an original entertainment format, created and developed by Nice One and Hindsight with funding support from Northern Ireland Screen.