Made in Belfast now streaming on Amazon Prime
---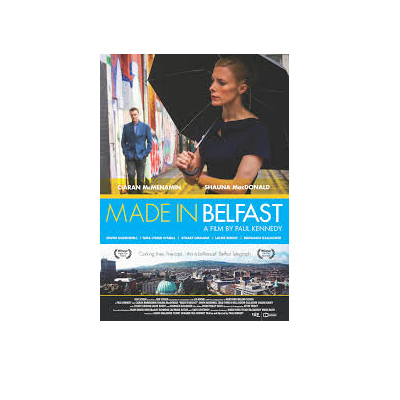 Date Posted: January 24, 2019
Made in Belfast the debut film from writer/director Paul Kennedy is now streaming on Amazon Prime in the UK. RTÉ have also acquired rights to screen the network television premiere of the film in 2019 (transmission dates tbc). Made in Belfast received lottery funding from the Arts Council of Northern Ireland through Northern Ireland Screen
The film stars Ciaran McMenamin, Shauna MacDonald, Owen McDonnell, Tara Lynne O'Neill, Shaun Blaney and Roisin Gallagher. It also features Bronagh Gallagher, Stuart Graham, Lalor Roddy and Gary Lightbody.
After his best-selling novel exposes the private lives of his closest friends, reclusive novelist Jack Kelly returns to his hometown to put right some of his wrongs.
The film played extensively on the festival circuit in the UK and North America, and won Best Film at Flagler Film Festival in Florida, and saw Kennedy being given the New Talent Award at IrishFilmNewYork.