Legendary to work with 'Bad Day For The Cut' Filmmakers Chris Baugh and Brendan Mullin
---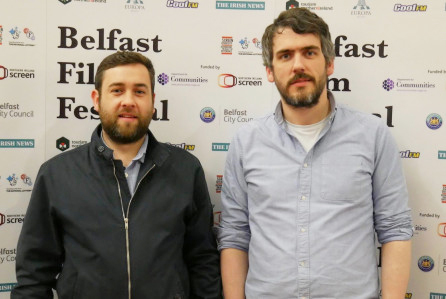 Date Posted: August 8, 2018
Legendary has closed a deal on an Untitled project from local filmmakers Chris Baugh and Brendan Mullin who run Six Mile Hill Productions in Belfast. Chris is set to direct the project, while both Chris and Brendan will produce the Legendary title, which will focus on a heist.
Chris and Brendan's debut, gritty revenge thriller Bad Day for the Cut, was developed and produced through Northern Ireland Screen's New Talent Focus scheme and received funding support from the Northern Ireland Screen Fund and The Arts Council of Northern Ireland.
The film tells the story of a mild-mannered middle-aged Irish farmer, who still lives at home with his mother, who sets off on a mission of revenge when she is murdered. Shot in Belfast and Templepatrick, Bad Day for the Cut wowed audiences at Sundance Film Festival and became the first feature-length production made in Northern Ireland ever to be presented at the event.
The news of Chris and Brendan's upcoming work with Legendary is a testament to their hard work and recognition of their talent on the global stage.