Jed Mercurio Masterclass
---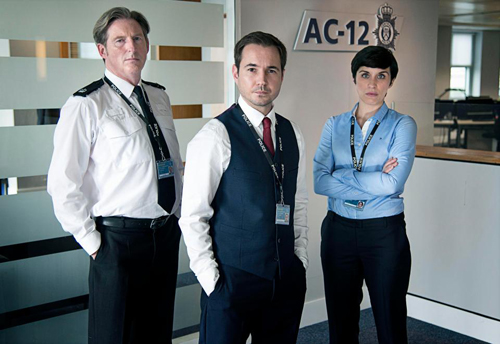 Date Posted: September 12, 2018
Northern Ireland Screen is delighted to host a masterclass with Jed Mercurio.
Jed Mercurio is one of the few UK writers to work as an American-style showrunner. His most recent credits are Bodyguard, which premiered in August 2018 as the highest rated new UK drama since 2006, and Line of Duty, which transferred to BBC1 in its fourth season having been the most watched BBC2 drama series in the multichannel era. His other credits include Lady Chatterley's Lover, Critical, Strike Back, Bodies, The Grimleys and Cardiac Arrest. Line of Duty and Bodies are both winners of the Royal Television Society Award for Best Drama Series; Line of Duty won the 2018 Broadcasting Press Guild Award for Best Drama Series and Mercurio won Best Writer. Mercurio is a former hospital physician and Royal Air Force Officer, having originally planned to specialise in aviation medicine.
Jed will be in discussion with Brian Henry Martin, followed by a Q&A session.
The masterclass will take place on Wednesday 24th October from 7pm to 9pm at The Works at the Mac.
Places are limited so please rsvp to [email protected] by Friday 12th October.
Please note: this event is primarily for writers.